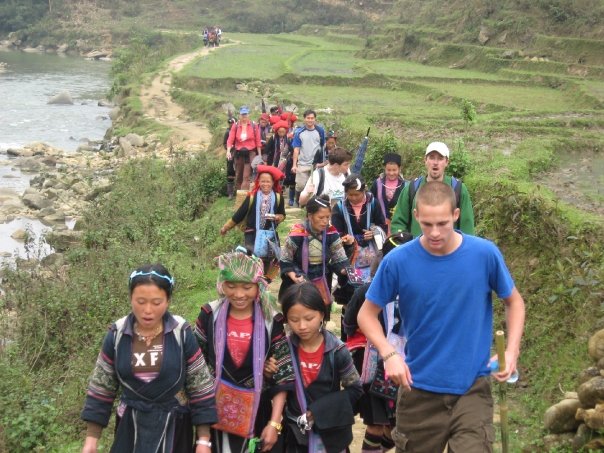 Friday, March 23, 2018
Student Groups In The Field
Click the title of the program to view the travel blogs for our groups currently making peace abroad.
March for Our Lives – Washington, D.C – 2/22-2/27/2018 
Inspired by the powerful, student-led movement to end gun violence following the deadly shooting in Parkland, Florida, Peace Works Travel decided to provide an opportunity for students to join the March For Our Lives rally in Washington, D.C on 3/24/2018 and contribute to the movement that is defining politics for the new generation.
Derryfield – Vietnam – 3/16-3/28/2018
How can this stunningly hospitable nation be the site of America's most controversial war? Follow the journey of these students as they meet with living historians, engage with locals, and learn about Vietnam before, during, and after the American War.
Packer Collegiate – Cambodia – 3/16-3/28/2018
Packer students will connect with real-life local and international heroes, reconciling the gentle demeanor of traditional Cambodians with a spirit of quiet resistance. Travelers meet courageous activists working to rescue young people from the human trafficking industry, determined teachers committed to educational reform, human rights advocates determined to rid Cambodia of subterranean munitions, vocal environmentalists dedicated to preserving natural beauty.
Rutgers Preparatory – Guatemala – 3/19-3/27/2018
The Rutger's students will be experiencing Maya culture first hand. The Maya people, comprising over half the population, keeps alive the colorful and enigmatic traditions made legendary in stories and ruins of the ancient Americas. Deeply spiritual in reverence for nature, various deities, and passion for life, Guatemalan people exude a quality of paz (peace) which informs the beauty of mere existence.