For The Better, Our Trips Change Lives
Students return home with eyes wide open, energized by their power to understand, work cooperatively, and make a difference in the world. How? Through our robust network of friendships with courageous, kind-hearted people living with purpose post-conflict. Our friends are survivors, heroes, teachers, givers. Local people working for justice connect the threads of human experience over time – the intersection between ancient traditions and modern culture – and inspire us to a deeper curiosity. Why do wars happen? What happens to people caught in the middle? In what ways can we accelerate the healing process and apply lessons of prevention for the future? Students are moved to a profound state of inquiry and action, benefiting their communities at home and abroad.
Frequently Asked Questions
Endorsements & Testimonials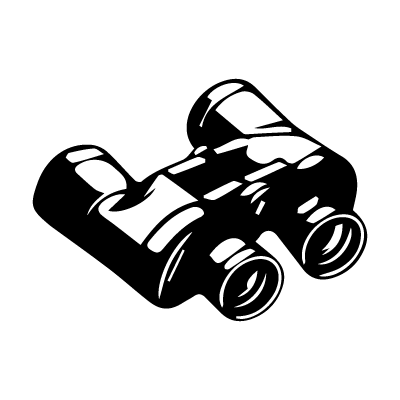 Step 1
Say Yes
Inspire your children to live an informed life and become invested citizens of a global community.  We all want the world to be a better place for our children.  Help them to learn, travel and make a difference.

Step 2
Prepare
Need a passport? Immunization questions? Flights and visas? Travel Insurance. It's all handled here. We make your planning easy.
FAQ Health & Safety Resources Resources We Are Teachers Community Service Learning

Step 3
Shape Your Global Citizen
"Inspired" "Totally motivated" "Deeply moved" are among the positive changes parents see in their kids upon return from our trips. Here's how we get results.
Pre Departure
Our itineraries are smart. We prepare student travelers to embrace the incredible opportunity of traveling through living history. Intelligent preparations are at your fingertips on our trip web portal.
We take pride in introducing our students abroad as knowledgeable guests. Once enrolled, travelers have access to online course curriculum to learn about the history and culture of the destination at their own pace.
On The Trip
Our commitment to your kids is profound. We are teachers. We are also parents. We foster group nurturance, prioritizing individual physical, mental and emotional health throughout the trip.

With strong organization, thoughtful execution and robust support, student safety comes first. Daily activities are designed with best practices for risk management, emergency response and fun experiential learning abroad.
Coming Home
Students return from our adventures with a heightened consciousness, appreciative of their lives and committed to making the most of their talents for the greater good.
Showcase your students' learning with photo exhibits, interviews, video screenings, and fundraising-events supporting social enterprise abroad.We're here to help your student embrace the opportunity to shine around the world.
We are so impressed with the student travelers of Peace Works Travel. They came to Southeast Asia seeking to understand and help with the challenges of land-mined-Cambodia and the UXO-littered country of Laos. It's incredible how they have already developed an awareness of war and an intellectual curiosity and exercised the act of social responsibility at such a young age.

Bill Morse, Director Cambodian Landmine Museum, Siem Reap

My Peace Works Travel tour taught me about my uncle's military service of Vietnam. I appreciate his sacrifice for our country so much more now than before the trip.

Briggs Boss, Sophomore, Thacher School

This is truly the trip of a lifetime. Every day gets better and our guides make us feel like family.

Stacy Serrette, Teacher and Dean of Student Life, Emma Willard School

Peace Works Travel students are doing what we should all strive for everyday: learn from history and engage with dialogues of conflict resolution. That's the only way to prevent the next genocide from happening.

Paul Rusesabagina, Real-life Hotel Rwanda hero who saved over 1200 people during the Rwandan genocide.

You opened our eyes to the tragedy created from a war long ago. As a family, we have had many discussions inspired by the trip. There is nothing better than sitting around and having your kids interact in intellectual conversations. Many thanks for adding new food for thought to our kitchen table.

Shirley Hahn, Beverly Hills, California

History teacher-turned social entrepreneur makes an impact on educational travel scene.

The Santa Barbara Independent

After visiting the Killing Fields, we restored our hope with a volunteer project teaching English to kids. I understood how humans can heal from tragedy: We must all invest in the hopes of a new generation.

Alex Greer, Junior, Laguna Blanca School

The Vietnamese veterans shared stories about the War, ideas about a bright future for the next generation and how it feels to connect with those they fought. It was fascinating to hear their insights. The students were awestruck.

Kelly Bennett, history teacher, Santa Barbara Middle School

Vietnam was a name I had grown up hearing: a place my father had tried to avoid, a war my mom protested against, the battlefield where my uncle lost his sight to a landmine. When my school announced the spring trip, I knew I had to go. It was the best experience of my entire life.

Alexandra Kall, Francis Parker School

Volunteering at the Peace Works Travel Village was life-changing for my students. After learning about chemical warfare they discovered we can actually "do something" for the children living with the legacy of Agent Orange. I am forever grateful for this experience.

Spencer Barr, English Teacher, Santa Barbara High School, California

I had never led a group outside the country before. Your organization and planning and daily programing is so excellent. I will definitely do this again. Thanks so much.

Stacy Serrette, Director of Student Life, Emma Willard School

Another great day yesterday. We saw the body of Ho Chi Minh and learned more about his philosophy of bringing the government close to the ordinary people, how he lived in such simple quarters to make that point, and how the country evolved from independence from the French. Our students asked such great questions that integrated their thinking on policies and personalities. It's clear they are connecting the various stories of Vietnam together in a more comprehensive picture of the war.

Eric Taylor, Francis Parker School, San Diego, California