Improving the World
We all want the world to be a better place…but, let's be honest, it's overwhelming.
What if you could learn, travel and make a difference at the same time? We get it. Here's your invitation to witness courage: the people's journey from war to peace. Experience it all: taste urban buzz, trek through tropical jungle, interview survivors of war, innovate new solutions to old problems, climb ancient temples, build a children's playground, explore spiritual traditions, boat in floating markets, take dancing lessons with activists, artists and local heroes.

Find Your School
Student Activism Videos
Useful Resources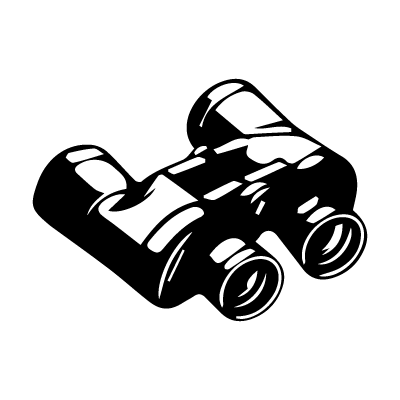 Step 1
Choose A Tour
Our travelers experience vibrant countries while supporting sustainable organizations and learning business solutions to global problems. Travel with your own teachers, or one of ours. Trip leaders are supported on the ground by our non-profit partners who receive our groups like family.

Step 2
Discover Our World
We inspire students to become informed, invested citizens of a global community through socially-conscious travel in nations recovering from war.
Together we offer students incredible opportunities to distinguish themselves as game changers for a world of good.

Step 3
Become A Global Citizen
Pre Departure
Learn about your destination and its historical significance with online courses, accessible at your convenience.
We'll provide packing lists, guide you through travel requirements and help you plan for your adventure.
Trip project communications and collaborations with our Friends start here.
On The Trip
We're firm, but loving. Fun but focused. You'll need to take responsibility for yourself. We are also attending to your well-being acting in loco parentis.  (Look it up!)

Learn.  Explore.  Play.  Experience.  Laugh.  Innovate.   Be a game changer. Abroad is where the synthesis of your learning and inspiration create the magic to make a difference.
Coming Home
Turn your experience into something meaningful. Write press-releases, host video screenings, or conduct fundraising-events supporting social enterprise abroad.
Apply your ideas and make your vision a model for others to follow. Use the trip of a lifetime to make an impact of a lifetime….for yourself and others.
We are so impressed with the student travelers of Peace Works Travel. They came to Southeast Asia seeking to understand and help with the challenges of land-mined-Cambodia and the UXO-littered country of Laos. It's incredible how they have already developed an awareness of war and an intellectual curiosity and exercised the act of social responsibility at such a young age.

Bill Morse, Director Cambodian Landmine Museum, Siem Reap

My Peace Works Travel tour taught me about my uncle's military service of Vietnam. I appreciate his sacrifice for our country so much more now than before the trip.

Briggs Boss, Sophomore, Thacher School

This is truly the trip of a lifetime. Every day gets better and our guides make us feel like family.

Stacy Serrette, Teacher and Dean of Student Life, Emma Willard School

Peace Works Travel students are doing what we should all strive for everyday: learn from history and engage with dialogues of conflict resolution. That's the only way to prevent the next genocide from happening.

Paul Rusesabagina, Real-life Hotel Rwanda hero who saved over 1200 people during the Rwandan genocide.

You opened our eyes to the tragedy created from a war long ago. As a family, we have had many discussions inspired by the trip. There is nothing better than sitting around and having your kids interact in intellectual conversations. Many thanks for adding new food for thought to our kitchen table.

Shirley Hahn, Beverly Hills, California

History teacher-turned social entrepreneur makes an impact on educational travel scene.

The Santa Barbara Independent

After visiting the Killing Fields, we restored our hope with a volunteer project teaching English to kids. I understood how humans can heal from tragedy: We must all invest in the hopes of a new generation.

Alex Greer, Junior, Laguna Blanca School

The Vietnamese veterans shared stories about the War, ideas about a bright future for the next generation and how it feels to connect with those they fought. It was fascinating to hear their insights. The students were awestruck.

Kelly Bennett, history teacher, Santa Barbara Middle School

Vietnam was a name I had grown up hearing: a place my father had tried to avoid, a war my mom protested against, the battlefield where my uncle lost his sight to a landmine. When my school announced the spring trip, I knew I had to go. It was the best experience of my entire life.

Alexandra Kall, Francis Parker School

Volunteering at the Peace Works Travel Village was life-changing for my students. After learning about chemical warfare they discovered we can actually "do something" for the children living with the legacy of Agent Orange. I am forever grateful for this experience.

Spencer Barr, English Teacher, Santa Barbara High School, California

I had never led a group outside the country before. Your organization and planning and daily programing is so excellent. I will definitely do this again. Thanks so much.

Stacy Serrette, Director of Student Life, Emma Willard School

Another great day yesterday. We saw the body of Ho Chi Minh and learned more about his philosophy of bringing the government close to the ordinary people, how he lived in such simple quarters to make that point, and how the country evolved from independence from the French. Our students asked such great questions that integrated their thinking on policies and personalities. It's clear they are connecting the various stories of Vietnam together in a more comprehensive picture of the war.

Eric Taylor, Francis Parker School, San Diego, California