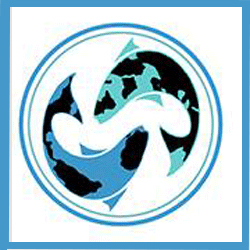 Tuesday, September 11, 2018
September Reflection from Our Founder
Knowing our work is effectively empowering young people to engage as ethical citizen journalists using their first amendment privileges is a comfort to me, personally. And yet every time I return from these journeys, my fire is fueled to do more. There's so much more to do! Hire more teacher leaders! Say yes to more student scholarship applicants! Showcase our student documentaries in larger forums, increasing visibility for migrant mission-based NGO partners.
The Border is complex, yet comprehensible through documentary. Our program allows students to amplify the voices of people on all "sides." These include official tours with the DHS Border Patrol, anti-immigrant voices, bi-national gardeners, UN Human Rights activists, Policy-makers, journalists, NGO leadership, and more. Students become leaders, community ambassadors and credible truth tellers back at home.
Student filmmakers travel in Guatemala and the CA-Mexico border. They have created compelling documentaries, which have screened in film festivals allover the country. Their factual testimonials are introducing wider audiences to NGOs who provide the humanitarian infrastructure supporting refugees, deportees,asylum-seekers, and children.
-Alethea Tyner Paradis, 9/11/2018