An Accessible World
We believe in making this beautiful world more accessible for students. Become an effective international trip leader with chaperone training adventures in Cuba or Vietnam. Whether you'd like to acquire the confidence to lead students on a Peace Works Travel tour, or develop your own in-house program, our international chaperone training trips deliver the best leadership skills in the industry. In partnership with National Outdoor Leadership School, our training balances interactive "conference room" course work with hands-on field activities in the destination cities. Develop a keen awareness of educational purpose, risk management, partnership-building and long term benefit to your campus. Our creative itineraries allow participants to apply concepts learned to the "real world" of student group excursions on the ground. Participants consider models of experiential learning while integrating curriculum ideas from their own disciplines. Skills and certifications are 100% transferable to other destinations around the globe. Join us. As an international chaperone, bring the world to your students, and your students to the world.
FEATURED TEACHER TRAINING TRIPS:
Cuba Digital Storytelling Teacher Training, August 5 – 12, 2016
Learning Outcomes
Design experiential learning abroad programs with curricular integration
Conduct site analysis, risk management and safety preparations
Earn National Outdoor Leadership School (NOLS) Certificate of Completion
Map the student trip-preparation cycle on your campus
Secure cooperation with sustainable non-profit organizations
Understand service-learning as solidarity, not charity
Budget trips to include financial aid resources for low-income students
Teacher Training Trips

Join award-winning media industry professionals on fun, hands-on, inquiry-based international professional development adventures. On these trips you will create compelling stories with hand-held devices (iphone, iPad, or DSLR camera), learn how to integrate digital storytelling methods into courses of all levels and subject areas, expand your talents in photography, video, journalism, and inquiry-based projects, and acquire the skill to lead your own digital storytelling trips with students abroad.

Join our next Teacher Training trip to CUBA, August 5 – 12, 2016!

See Alethea Paradis, PWT Founder, speak at the National Council for Social Sciences conference.

Visit their site for more info.
Visit Site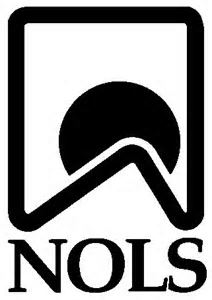 Conducting in partnership with National Outdoor Leadership School, our International Chaperone Training Trip provides participants with 15 hours of Risk Management Training and a Certificate of Completion.
Visit Site
Cuba Highlights

Witness history manifest through an enchanting exploration of an enigmatic island in rare transformation. Perhaps the only place on Earth where time isn't money, Cuba is a living museum of culture, music and boundless human creativity. Understand connectivity, commerce and social entrepreneurship as vehicles for long term peace between historical rivals.

Walk Old Town Havana
Explore colonial and native island culture
Photograph rare scenery
Taste creative island cuisine
Experience Afro-Caribbean rhythms
Play baseball with local children
Learn to Dance Salsa and Rumba
Visit Ernest Hemingway's old haunts
Trek tobacco farms and old sugar plantations
Snorkel vibrant coastal reefs on tropical beaches
Meet notable artists, intellectuals and revolutionaries
Vietnam Highlights

Combining cultural awareness, adventure travel, insider's experiences and service-learning, this one-of-a-kind trip empowers travelers to understand the causes and consequences of America's most controversial military conflict. Balancing active discovery with peaceful reflection, we perceive the Vietnam War through a lens of compassion. Students return from our Vietnam journeys as more ethical, attuned citizens of our global community.

Experience Saigon's legendary buzz
Savor Hanoi's French colonial charm
Boat the mighty Mekong Delta
Photograph rare scenery
Visit the infamous Cu Chi Tunnels
Honor U.S. veterans on China Beach
Relax in Hoi An's breezy seaside tropics
Shop modern and traditional markets
Meet former "Vietcong" generals
Bike through local fishing villages
Trek terraced highlands to Hmong villages
Relax on breathtaking beaches
Taste Vietnamese-French fusion cuisine
Volunteer with Agent-Orange disabled children
Meditate in serene monasteries along the Perfume River
Kayak through limestone islands of mysterious Halong Bay
Trek through vibrant rainforest mountains
Understand past conflict and modern prosperity