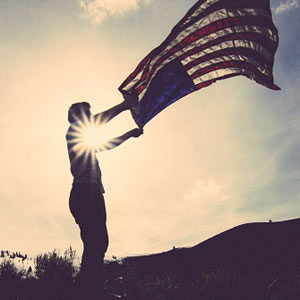 Inauguration 2021 Overview
Witness History! Be a part of democracy in action. No matter who wins the Presidential race, our students will be there to capture the insider's experience. Every 4 years, our exclusive visits with journalists, key change-makers on the Hill and SCOTUS representatives are available to early-booking groups. Participants in this special student travel program explore the constitutional setbacks and successes of securing "liberty and justice for all." Students explore the role of media and how the First Amendment protects speech, assembly…
Witness History! Be a part of democracy in action. No matter who wins the Presidential race, our students will be there to capture the insider's experience. Every 4 years, our exclusive visits with journalists, key change-makers on the Hill and SCOTUS representatives are available to early-booking groups. Participants in this special student travel program explore the constitutional setbacks and successes of securing "liberty and justice for all." Students explore the role of media and how the First Amendment protects speech, assembly and the most basic freedoms of our constitution with site visits to news outlets. Tour the Capitol building and understand how laws are made. Students meet with the state department and foreign relations representatives to get a clearer look at the role of the U.S. in the world. We will also look at women in leadership and how gender impacts public service. Through the African-American and the American Indian museums, one can see the diverse ways in which American pride and patriotism are expressed. Ultimately, participants in this student travel program gain confidence in the elasticity of American institutions to guarantee the values of an engaged and active citizenry. Space is limited for special visits and exclusive opportunities, including digital story telling. Early bird preference is given to schools who sign up by April 2020 . Contact us today to reserve your spot.
Click here to sign up for our next Inauguration 2021 webinar.

"After visiting the Killing Fields, we restored our hope with a volunteer project teaching English to kids. I understood how humans can heal from tragedy: We must all invest in the hopes of a new generation."
Simone P, Junior, Laguna Blanca School

"For Amy, this trip was nothing short of life-changing. A million thanks to you and the staff of Peace Works Travel for arranging this wonderful, fantastic, amazing opportunity. Every teenager should do this at least once during high school."
Janice Reinhart, Thacher School Parent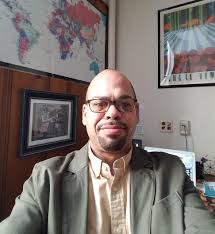 ""My most recent travel experience with Peace Works Travel (PWT) was in Rwanda. It was so very enriching and fulfilling. Each and every day afforded another opportunity for us to meet and interact with regular Rwandan people across a spectrum of class, gender, geography, and life experience, from national leaders to local leaders, grassroot organizers to social entrepreneurs, filmmakers to visual artists, teachers, students, dancers and drummers. PWT connected us with so many interesting local people and perspectives. I could not be more thankful to Peace Works Travel to have had this experience to have been able to share it with students. ""
Dion Crushshon, The Blake School

"Our students asked such great questions that integrated their thinking on policies and personalities. It's clear they are connecting the various stories of Vietnam together in a more comprehensive picture of the war."
Eric Taylor, Teacher, Francis Parker School

"Volunteering at the Peace Village was life-changing for my students. I am forever grateful for this experience."
Cheri Gaulke, Visual Arts Teacher, Harvard-Westlake School
Reserve my space
If you're ready to register for a scheduled program, create your account and enroll now.