Our Mission
To provide superior educational group travel that inspires informed, ethically engaged citizens of a global community.
Vision
Since 2004, Peace Works Travel has been owned and operated by teachers. As facilitators in meaningful education, we know that students learn best through experience. We promote radical empathy as an effective tool for harnessing student passion to actively engage with the world. Our award-winning educational group travel in destinations recovering from history are designed to provide a deeper level of understanding and energize students to act. We connect you to real people transforming communities for the better, and empower you to do the same.
What Sets Us Apart
Educational Curriculum & College Credit
Curriculum associated with each destination is free online for teachers to use or assign as pre-departure independent study. Aligned with National Council of the Social Sciences standards, our units teach students to consider key issues unique to each place. In partnership with Santa Barbara City College, we offer college credit to high school students for projects completed during the travel experience through dual-enrollment. Students return from our educational travel programs informed and inspired to continue the journey of lifelong learning.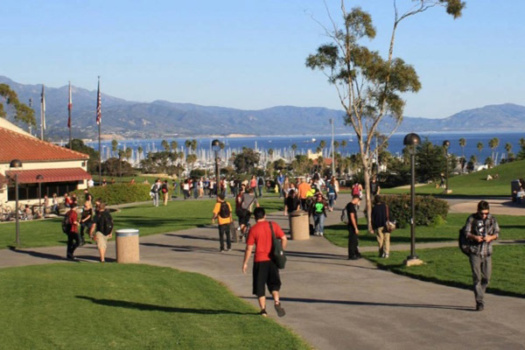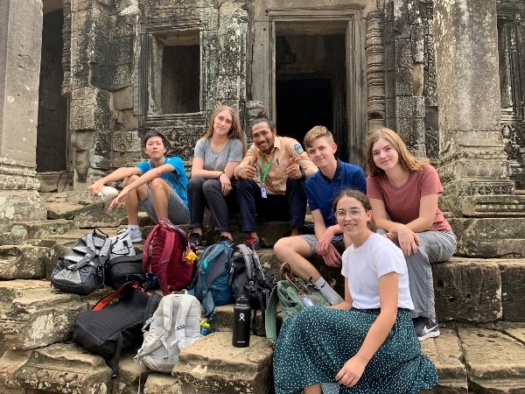 Local Experts
We have built enduring partnerships with knowledgeable local experts since 2004. Our small group sizes ensure student engagement, and personal connection to reliable local wisdom. Our partners are multi-cultural educators, trained in professional group leadership and safety. They share stories as insiders and provide introductions to families, friends, villages, neighborhoods and more.
Exceptional Partnerships
We are proud to celebrate over a decade of collaborations with dozens of non-profit community leaders around the world. Our partners are diverse: local artists, change-makers, activists, journalists, war and genocide survivors and sustainability managers who embrace community work for lasting impact. Each itinerary connects our travelers with the local wisdom of our hosts. Students return motivated to make a difference to connect global issues with local ones.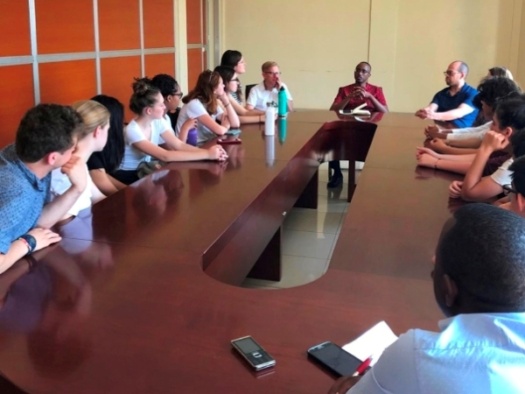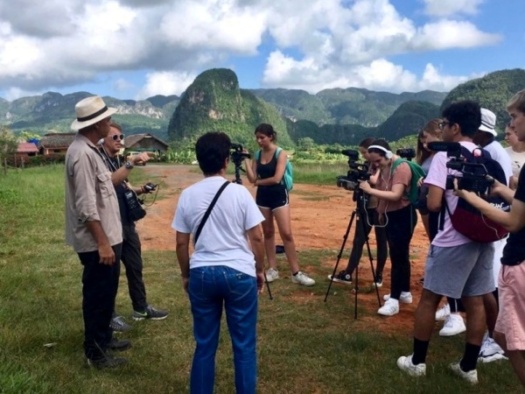 Digital Storytelling & Journalism Programs & Workshops
Tell the truth! Our award winning student films are the product of exceptional "backpack journalism" education in the field. Traveling as a digital storyteller introduces students to local issues and experts who speak with clarity and purpose on camera. Our instructors empower travelers to listen empathetically employing basic journalistic practices while building technical skills in sound, lighting and camera management. We also offer professional development workshops for teachers who want to lead their own students on a digital storytelling travel adventure.
Community Impact
Our travelers are making a difference! Over 95% report that their Peace Works Travel experience empowered them to get involved and innovate positive solutions. Check out the real-life examples of the countless ways students can take action. Together, we prove that Peace Works.
Lobby Congressional representation to support positive legislation
Showcase photo exhibits to raise awareness, funds or support for a cause
Publish a blog or news article reporting about issues abroad and at home
Design logos, T-shirts and graphics for a landmine victim's online store
Establish campaigns to sponsor NGOs abroad and non-profits within U.S.
Sponsor a low-income student seeking education in a developing nation
Open up new markets for Rwandan genocide-widows' handicrafts
Manage a Vlog (Video-Blog) for refugees updating loved ones left behind
Design a website for an Agent-Orange rehabilitation facility in Hanoi
Join an immigrant's advocacy network for deported mothers
Organize a campus club focused on a social or environmental issue
Start a non-profit organization dedicated to clean water in remote areas
Generate awareness about the real people you've met across the Border
Speak out on behalf of anti-racist initiatives and a more inclusive culture
Write local representatives to persuade, inform or share ideas