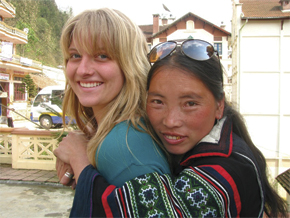 Travel With Purpose Beyond Ourselves
Socially-conscious travel means making a positive impact throughout your journey. We believe in authenticity, taking in what is beautiful with what is real. We offer travelers a chance to replace superficial "voluntourism" with meaningful engagement. We authenticate our international service-learning opportunities, teaching travelers to discover positive impact of mutual prosperity for a more peaceful world.
Contact us to get started on your travel adventure of a lifetime. Our educational trips are limited to just sixteen travelers and are available on a first-come, first-served basis so don't delay. Contact us today.