Peace Works Travel Programs
Our student travel programs use techniques of visual literacy, service-learning, digital storytelling and entrepreneurship to give students agency over their work as sustainable peace-builders. The relationship between "learner" and "teacher" is inverted, revealing the many ways that a spirit of humble inquiry can yield skills mastery across cultures. Connecting with genuine people – survivors, artists, policy makers, activists, journalists and educators – teaches students to put a human face on the headlines. Radical empathy compels travelers to absorb the central lessons from each place, returning as ethically engaged citizens of a global community.
What do you want your program to emphasize?
Digital Storytelling of women's and girls' issues in immigration regions? Peace and justice in post-genocidal communities? Teaching Social Entrepreneurship skills for youth in marginalized neighborhoods? Our itineraries connect your group travel program, curriculum, and daily activities to NGO's (Non-Governmental Organizations) working to solve social problems in your destination. Combine your interests among the options below and Contact Us. We work with you to make peace a reality.
Our unique student and teacher travel program themes include: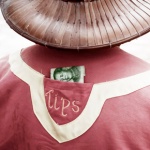 Social Entrepreneurship:
Using the method of Lean Launch Pad, empathy mapping and design-thinking, students innovate sustainable solutions in partnership with local NGO's (Non-Governmental Organizations) working for social and environmental good. Our creative approach to experiential learning teaches ethical business skills, builds awareness of global issues and fosters mutual benefit.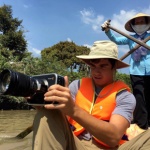 Digital Storytelling:
Travelers experience the fascinating cultures of the world through the journalists' lens. Media professionals travel with each group, teaching basic journalism "in the field." Students practice documentary skills in photography, blogging, writing and filmmaking. Emphasis upon ethical global citizenship and freedom of the press inspires students to capture unique cultural beauty in a meaningful way. Learn More.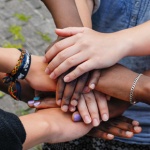 Peace and Justice:
"World peace must develop from inner peace. Peace is not just mere absence of violence. Peace, I think, is the manifestation of human compassion." – His holiness the 14th Dalai Lama.
Global peacebuilding is about educating and engaging citizens who understand the interconnectedness between their lives and those of people around the world. Visiting now-peaceful destinations of historic discord imparts critical lessons for non-violent conflict resolution. Through a synthesis of structured inquiry, extraordinary personal testimony, and joyful inter-cultural exchange, students acquire practical strategies in diplomacy for a more stable planet.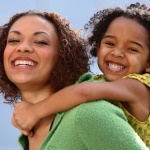 Women and Girls:
"When a girl has self-belief and is supported by her family and community; when she's empowered with skills, ideas and knowledge; when she has access to services, role models and other girls: when she is visible and vocal – she can demand to stay in school, to get healthcare, and to get married and have children when she chooses." –Girl Effect, Mission Statement.
In partnership with local NGO's dedicated to creating opportunities for girls to reach their full potential, our program makes solutions to gender-based poverty visible. Peace Works is dedicated to Child Safe principles of non-exploitation of minors, engaging young people together in positive cross-cultural exchange, building respect and mutual prosperity.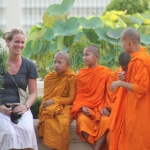 Service-Learning:
Most everyone wants to make a difference. Peace Works harnesses the desire to "help" in structured activities to address community needs and promote student education in sustainable, local enterprise. In alignment with the U.N Declaration of Human Rights, our hands-on social justice activities are integrated with personal reflection, empowering students to recognize and transform systemic inequality throughout their lives. Our travelers learn to live in solidarity with the dignity of every human being, close to and far from home. Learn More.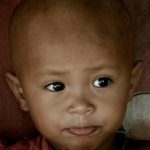 Genocide-Awareness:
Genocides don't just "happen." They are the product of incremental –but perceivable – policies of targeted hate. Our transcendent discoveries inform travelers of the history from horror to healing. Students understand the roots of prejudice and discrimination from personal testimony of courageous souls with an unimaginable past. In Cambodia, where the Khmer Rouge once-targeted artists and intellectuals for execution, we dance with survivors who know how "Art Saves Lives." In Rwanda, cooperative projects uniting Hutu and Tutsi together teach the power of forgiveness. Creative itineraries balancing darkness and light, expression and reflection, include careful visits to key sites to memorialize the past and celebrate recovery.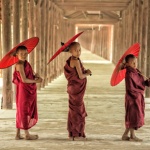 Ethical Family Explorations:
"Live as if you were to die tomorrow. Learn as if you were to live forever." -Mahatma Gandhi
Meaningful travel with your children is the best way to teach lifelong learning. Kids are naturally compassionate, easily creating connections which transcend language and national divisions. Join kindred-spirit families on small group discoveries which foster age-appropriate understanding of the human condition and positive engagement for a better world.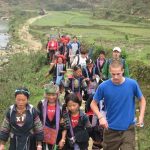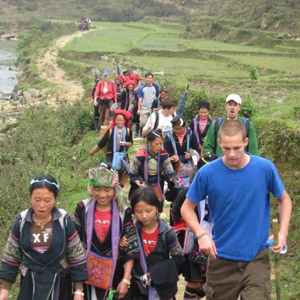 Teacher Training: Digital Storytelling
Learn the process of teaching students to produce multi-media stories in their own communities and abroad. Designed for the "non-techy" content educator, participants learn practical use of hand-held technology to create compelling stories to share. Award-winning media educators impart basic documentary skills in photography, writing and filmmaking, assisting participants to produce their own sample "showcase" classroom project. Learn how to secure meaningful subject interviews with empathy, and creatively "make visible the invisible" experience of life in cultures unlike our own. Learn More.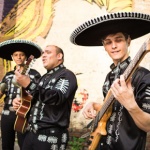 Art and Music:
"It is the supreme art of the teacher to awaken joy in creative expression and knowledge." – Albert Einstein. Experience the transformative power of human spirit with cross-cultural explorations of the creative arts. Visit iconic places with professional creators who teach us new ways of seeing the world. The marvels of ancient architecture, awe-inspiring sculpture, paint and puppetry, soul-soothing sounds of instrumental melodies, the breath-taking acrobatics of performance artists. Each place offers travelers a unique understanding of cultural identity, and personal discovery of their own creative potential through the universal human language of artistic expression.
Immigrant's Experience:
The United States romanticizes itself as a "nation of immigrants," and yet we are conflicted about what that means. Who among our long-term residents, neighbors and guest workers deserve the dignity of citizenship? What are the rights and responsibilities of contributing to the American Dream? Through meaningful explorations on both sides of the California-Mexico border, our Immigrant's Experience program invites travelers to understand the paradox of a militarized border between nations who are inextricably linked through economic, historical and human relationships.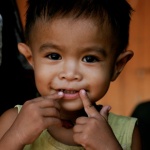 Youth and Education:
"A good head and good heart are always a formidable combination. But when you add to that a literate tongue or pen, then you have something very special." – Nelson Mandela
Peace Works values education – the ancient, traditional and modern wisdom transferred between generations. On our programs, the relationship between "learner" and "teacher" is inverted, revealing the many ways that knowledge and skills can be mastered across cultures. Our travelers use a variety of methods – visual literacy, TEFL (Teaching English as a Foreign Language) and entrepreneurial education to connect with young people in our diverse destinations.