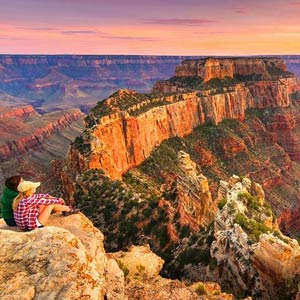 Native Voices and Natural Wonders
"The wonders of the Grand Canyon cannot be adequately represented in symbols of speech, nor by speech itself…The elements that unite to make the Grand Canyon the most sublime spectacle in nature are multifarious and exceedingly diverse." John Wesley Powell (1869)
​
The Natural World: Water Air Land Space. There's no place on earth that can inspire alignment with the elements quite like the Grand Canyon. The sheer vastness of it can make you feel humble insignificance, like a single…
"The wonders of the Grand Canyon cannot be adequately represented in symbols of speech, nor by speech itself…The elements that unite to make the Grand Canyon the most sublime spectacle in nature are multifarious and exceedingly diverse." John Wesley Powell (1869)
​
The Natural World: Water Air Land Space. There's no place on earth that can inspire alignment with the elements quite like the Grand Canyon. The sheer vastness of it can make you feel humble insignificance, like a single grain of sand on an infinite shoreline. It can also make you feel dizzying strength, in awe of our incredible natural world. On this exclusive experience, students understand the Grand Canyon through a human geographer's lens. As the Earth's climate, life, and landscape are informing humans of their impact, this program invites students to draw upon ancient wisdom, and envision more sustainable possibilities. What is the "why and how" about this national treasure? In what ways have humans sought to coexist, master and manage this natural wonder? What lessons can the Southwest and Navajo Nation teach us to apply in our daily lives? Through a balance of active engagement, guided excursions, and quiet reflection, students discover answers to questions of responsible global citizenship and the importance of living in harmony with the elements.

"After visiting the Killing Fields, we restored our hope with a volunteer project teaching English to kids. I understood how humans can heal from tragedy: We must all invest in the hopes of a new generation."
Simone P, Junior, Laguna Blanca School

"For Amy, this trip was nothing short of life-changing. A million thanks to you and the staff of Peace Works Travel for arranging this wonderful, fantastic, amazing opportunity. Every teenager should do this at least once during high school."
Janice Reinhart, Thacher School Parent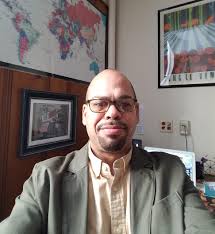 ""My most recent travel experience with Peace Works Travel (PWT) was in Rwanda. It was so very enriching and fulfilling. Each and every day afforded another opportunity for us to meet and interact with regular Rwandan people across a spectrum of class, gender, geography, and life experience, from national leaders to local leaders, grassroot organizers to social entrepreneurs, filmmakers to visual artists, teachers, students, dancers and drummers. PWT connected us with so many interesting local people and perspectives. I could not be more thankful to Peace Works Travel to have had this experience to have been able to share it with students. ""
Dion Crushshon, The Blake School

"Our students asked such great questions that integrated their thinking on policies and personalities. It's clear they are connecting the various stories of Vietnam together in a more comprehensive picture of the war."
Eric Taylor, Teacher, Francis Parker School

"Volunteering at the Peace Village was life-changing for my students. I am forever grateful for this experience."
Cheri Gaulke, Visual Arts Teacher, Harvard-Westlake School
Reserve my space