Journalism & Digital Storytelling Trips
"To explore the unknown and the familiar, distant and near, and to record in detail with the eyes of a child, any beauty, horror, irony, traces of utopia or hell." – Dan Eldon, inspiration for Creative Visions
We approach travel as an opportunity to connect multiple perspectives in civil discourse for a more peaceful world. Digital media literacy amplifies the results of students' comprehension. This style of experiential learning emphasizes the art of using the camera as a storyteller. Effective digital storytelling starts with learning the fundamental tools of documentary journalism.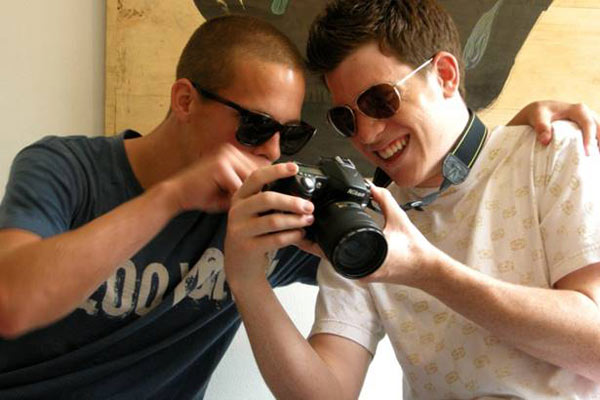 Student travelers are taught basic principles:
Technical skills: camera management, lighting and sound.
Story Development: research and source material.
Script Writing: character arch, story-boarding, and resolution.
Ethical Journalism: message, agenda and testimonial.
Interviewing: open-ended questions, building rapport, empathy.
Style and Method: music, text or voice-over narrative techniques.
Creative Editing: software basics, shots and cuts.
Distribution: Film freeway, blogging, press-releases.
HOW DIGITAL STORYTELLING WORKS:
During daily field workshops, students apply their cultural learning to create short documentary films in small groups under the guidance of a professional filmmaking instructor. Teacher leaders support supervision of students to work in teams as writers, producers, cinematographers, and editors. Students learn to professionally set lighting, dialogue and ambient sound recordings for their films. Daily workshop time includes opportunities for footage review, interview transcription, and B-roll evaluation. Film ownership rights and responsibility for integrity of content are shared equally among team members. Goals for distribution strategies and film-festival submission teach students to self-advocate for their creative vision.
GENERAL TECHNICAL REQUIREMENTS:
Our programs are designed for the "civilian journalist" using hand-held media (ie; iPhones, tablets) and small audio support devices. No prior filmmaking or journalism experience is required. A genuine patience for learning the basic functionality of production equipment is essential. Travelers are connected in groups who will collectively equip the group shared production necessities:
Hand-held device: Smart phone or tablet (ie; iPhone)
Laptop Computer
External Hard-drive (minimum 50 GB)
Light camera tripod and phone mount
iPhone shotgun microphone
Applications on phone: Filmic Pro IMovie, Pinnacle Studio Pro, Simplenote
(Optional) Supplementary Lenses
(Optional) SmartLav (Lavalier Microphone)
FOR WHAT PURPOSE
The process of sharing knowledge —ancient, traditional and modern wisdom over time and space—inspires us to see fresh solutions to world problems. We empower students to empathize, comprehend and vocalize their knowledge of human stories in our global community. Join us.
READY TO LEARN MORE?