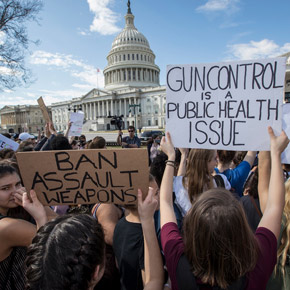 Washington D.C. Overview
Nowhere else in the country is there such a dense collection of educational opportunities packed into such a small area. Understand the struggle to guarantee the Constitutional promise of "Equal Protection Under the Law" at the Washington Mall. Enjoy a tour of the Capitol building, where some of America's most pioneering public servants advance the work of our great nation. Ultimately, students understand the responsibility of engaging as ethical, informed citizens in order to ensure the American dream: liberty and…
Nowhere else in the country is there such a dense collection of educational opportunities packed into such a small area. Understand the struggle to guarantee the Constitutional promise of "Equal Protection Under the Law" at the Washington Mall. Enjoy a tour of the Capitol building, where some of America's most pioneering public servants advance the work of our great nation. Ultimately, students understand the responsibility of engaging as ethical, informed citizens in order to ensure the American dream: liberty and justice for all.
People to People: Local Community
What issues are you passionate about? Immigration? Youth and Education? Tax Reform? Gun Violence? Healthcare? We connect our travelers with visionary people in D.C. working for the common good. Pre-departure, students may begin electronic conversations with local students engaged in community projects for education. We sample the most extraordinary diversity of cuisine, supporting local enterprise, ethnic gourmet, and comfort food at every meal. We travel as "temporary locals." We ride the metro, meet our pen-pals, and connect with our state representatives serving at the federal level. Activities and explorations are designed to build knowledge of federalism as an agent of societal progress. Through first-hand visits with change-makers "on the hill," travelers explore the Constitutional setbacks and successes of securing "liberty and justice for all." Ultimately, students gain confidence in the elasticity of American institutions to guarantee the values of an engaged and active citizenry.
History Matters: Learning From The Past
Our nation's capital is dense with lessons in the democratic process, rights and responsibilities of the American experiment. Peace Works offers its unique lens of inquiry to D.C.'s must-see monuments, museums and public works buildings. We visit Lincoln, Jefferson and Martin Luther King Jr.'s memorials, with critical thought about the struggle to guarantee the Constitutional promise of "Equal Protection Under the Law." Insider's explorations of the Library of Congress, Supreme Court and Capitol buildings, show us where some of America's most pioneering public servants advance the work of our great nation. Our network of academic experts teach us from the height collective memory: National Museum of African-American History and Culture, The Newseum, The Holocaust Museum, and the Smithsonian complex. Insider's access to visionary people at the epicenter of American culture – in journalism, jurisprudence and jazz --allow connection to diverse voices of our great democracy.
Click here to learn about free travel opportunities for teachers!

"After visiting the Killing Fields, we restored our hope with a volunteer project teaching English to kids. I understood how humans can heal from tragedy: We must all invest in the hopes of a new generation."
Simone P, Junior, Laguna Blanca School

"For Amy, this trip was nothing short of life-changing. A million thanks to you and the staff of Peace Works Travel for arranging this wonderful, fantastic, amazing opportunity. Every teenager should do this at least once during high school."
Janice Reinhart, Thacher School Parent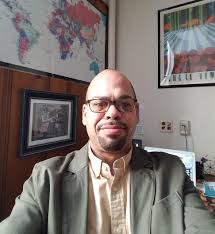 ""My most recent travel experience with Peace Works Travel (PWT) was in Rwanda. It was so very enriching and fulfilling. Each and every day afforded another opportunity for us to meet and interact with regular Rwandan people across a spectrum of class, gender, geography, and life experience, from national leaders to local leaders, grassroot organizers to social entrepreneurs, filmmakers to visual artists, teachers, students, dancers and drummers. PWT connected us with so many interesting local people and perspectives. I could not be more thankful to Peace Works Travel to have had this experience to have been able to share it with students. ""
Dion Crushshon, The Blake School

"Our students asked such great questions that integrated their thinking on policies and personalities. It's clear they are connecting the various stories of Vietnam together in a more comprehensive picture of the war."
Eric Taylor, Teacher, Francis Parker School

"Volunteering at the Peace Village was life-changing for my students. I am forever grateful for this experience."
Cheri Gaulke, Visual Arts Teacher, Harvard-Westlake School
Reserve my space
If you're ready to register for a scheduled program, create your account and enroll now.