Teaching Future Citizens
Teaching students about war is more than a moral obligation. It's an act of citizenship, a vote for the future. We believe a better world is possible. Hands-on learning from history defines why the past – with its parade of achievements and errors – holds positive potential. We are teachers at Peace Works Travel – passionate-yet-practical visionaries who know that students engage when it matters. Put a human face on a complex foreign policy, a business plan for genocide-survivors, or landmark civil rights legislation and watch students grab on to lifelong discovery. Our experiential learning abroad program in countries recovering from conflict thrives with ten-years of relationships with local people, sustainable enterprises and student travelers who return home forever inspired. Our itineraries invite travelers to explore as "temporary locals," side-by-side with notable survivors, activists and social entrepreneurs. Our integrated curriculum gives voice to the consequences of human action. Traveling, learning, creating: students understand the meaning of "Never Again" while finding their power to generate solutions for a more stable world. Join us…and give your students a chance to become ethical, engaged citizens of a global community.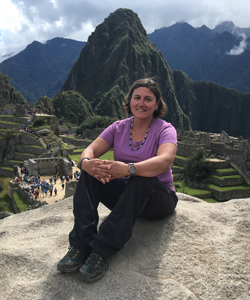 Joy Elizondo, M.A., Latin American Program Manager
Tenets I try to live by and my advice to students: Be curious. Stay flexible. Suspend judgment. Cultivate a sense of wonder. Listen, reflect and share your thoughts and experiences with others.
Joy is a Southern California native who has called Santa Barbara home for the last 18 years, though she has studied and lived on the East Coast, in Europe, Mexico and Central America. She majored in Spanish and Comparative Literature at U.C. Berkeley and later earned a Master's degree in Romance Languages at Harvard University.
Someone in particular she greatly admired was César Chávez, the Chicano labor leader and civil rights activist, because he stood up for people with few rights, limited options, and poor access to adequate housing, health care and education. He stood up for people like Joy's grandparents, so their kids and grandkids could go to college and have more choices in life. Joy's favorite quote of his goes: "If you really want to make a friend, go to someone's house and eat with him…the people who give you their food give you their heart." Many of the issues Chávez fought for including civil rights and access to education are close to Joy's heart.
As a middle school Spanish teacher for fifteen years, she especially loved leading class trips to Mexico, Costa Rica and Peru. She is an avid reader, a creative writer, a cook, an art-museum enthusiast, a hiker and camper who loves to ride bikes, travel to new places, and practice speaking other languages. She is also a mom to two elementary school children who engages as a volunteer at their school and our local food bank.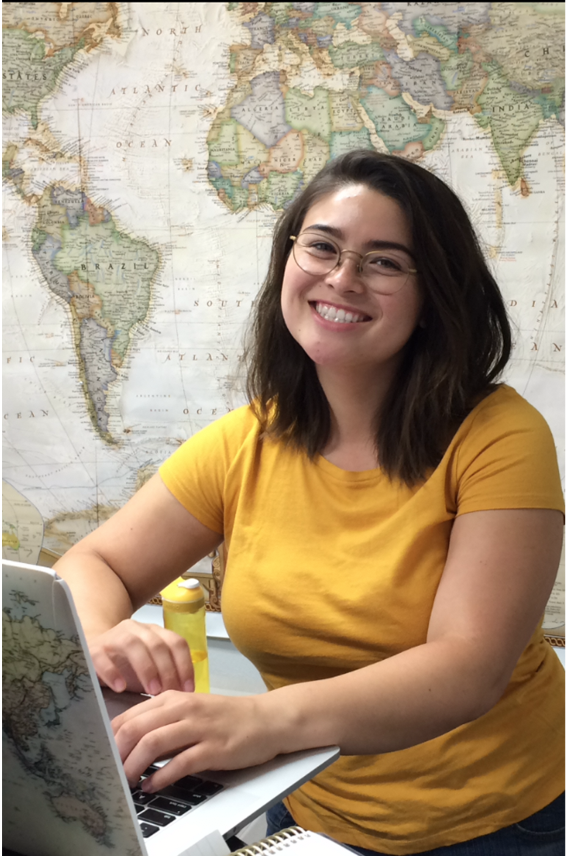 Jasmine Jarman, B.A. History, Senior Relationship Manager
Jasmine comes to Peace Works with 5 years of leadership and customer service experience. She began her education as a film major, wherein she recognized the incredible power of cinema to shape society for the better. It was a history course focused on Women in America which inspired Jasmine to adjust her own lens and acquire a B.A. in History from the University of California, Santa Barbara. She believes that travel and education are two of the best ways to open hearts and minds to a peaceful, compassionate world. Her travels through Southeast Asia and the California-Mexico border have deepened her awareness of how the study of history intersects with modern issues of media, social justice and gender studies. Jasmine's positive spirit and exceptional work ethic make her an extraordinary asset to Peace Works. In her free time, Jasmine does stand-up comedy for adoring audiences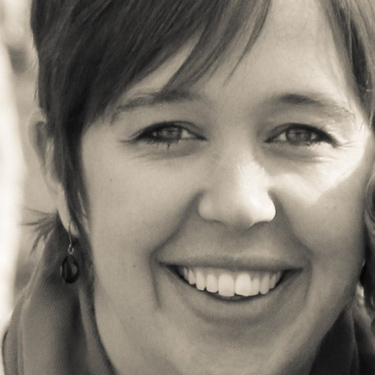 Laurel Anderson, M.A., Operations Strategist
Laurel Anderson assists with the strategic planning and process development of various business operations. She comes to us with a decade of program development and management experience. She earned her Masters in Youth Development Leadership (Sociology with a focus on adolescence) from Clemson University and has worked to apply that knowledge in settings that benefit both youth and adults alike. As a young person, she studied abroad in both high school and college to Argentina and Italy respectively. Such travel was so instrumental in her development, she now recommends travel for everyone, youth and adult!
Jackson Kroopf, MFA, Digital Storytelling Instructor
Jackson Kroopf is an educator and filmmaker with a passion for using
storytelling and media to work with students of all ages. Whether it
was running a theater group in Poughkeepsie for high school students, teaching storytelling to elementary-aged children in San Francisco, or making short films with middle schoolers in Los Angeles, Jackson has spent the last ten years building his skills as an educator and mentor, while also harnessing his craft as an artist. His hybrid documentary and narrative short films have screened at over 20 film festivals across 15 countries. Jackson received his BA from Vassar College (2010) and an MFA from University of California Santa Cruz in Social Documentation (2017)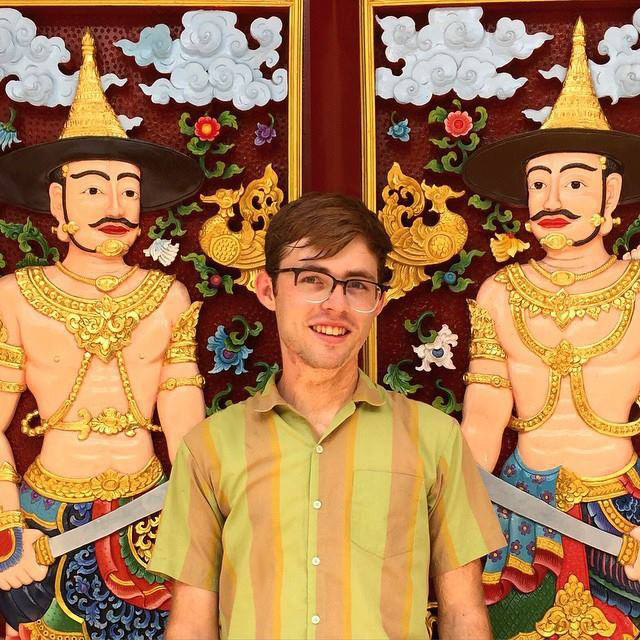 Jack Sample, M.A. Digital Storytelling Instructor
Jack produced his first documentary film at age sixteen about Orange County, CA garage rock stalwarts, Burger Records. The record label soon after brought him in as in-house videographer/historian and together they created BRGRTV, a weekly music documentary YouTube series that the Los Angeles Times called "charming, nonsensical teen noir." He received a BFA in TV & Broadcast Journalism and Psychology from Chapman University. While there he produced films in Cuba, Singapore, Laos, and Thailand. Creating documentaries in different cultural landscapes broadened his perspective on the world of human experience and inspired him to study Anthropology. He received his MA in Visual Anthropology at USC. His research areas include subculture, media, consciousness, spirituality and globalization, violence and trauma, anthropology of the paranormal, ethnographic film, and the United States. Jack comes to Peace Works with a passion for nonfiction storytelling, cross-cultural learning, and supporting others' personal empowerment through creativity.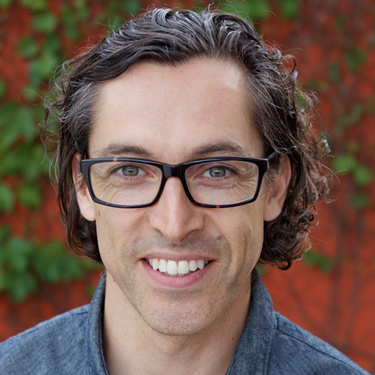 Michael Hernandez, M.F.A., Digital Storytelling Instructor
An internationally acclaimed member of the Journalism Education Association, Apple Distinguished Educator and Google for Education Certified Innovator, Michael has been widely recognized for his excellence.
Founder of the nationally award-winning Media Arts program at Mira Costa High School in 1999, students in Michael's film and broadcast journalism courses produce powerful cinematic work for local and national audiences. Michael has led student documentary film-making programs to Cuba, Vietnam, Cambodia, Guatemala and within the United States.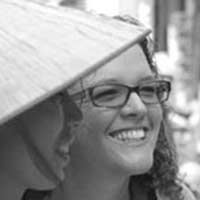 Alethea Tyner Paradis, J.D., CEO and Founder
Alethea Tyner Paradis, a history teacher, founded Peace Works Travel in 2005. Witnessing how academic achievement and student interest increased with experiential-service learning, she wanted to give her students an immersive educational experience lacking in mainstream classrooms.
"It occurred to me and other like-minded educators that our nation hadn't learned many important lessons from our controversial military adventures in SE Asia."
Recognizing a need for meaningful experiential education about the legacy of warfare, Alethea Tyner Paradis developed an integrative program that invites students to understand war–and the benefits of negotiated peace–from the perspective of people who live with its aftermath. Alethea has taught high school and college social sciences courses focused in social justice since 1997. (B.A. in history and teaching credential from the University of California, Santa Barbara, 1994; Juris Doctorate from Northwestern School of Law at Lewis & Clark College, 1998). She has led groups of students through Latin America, Europe, Africa and Asia. In addition to directing Peace Works Travel, Alethea provides consultation for independent schools instituting their own global education programs and teaches history courses at Santa Barbara City College.  She is blessed to live locally with her extraordinary husband and delightful son.
Alethea was recently featured on ImpactMania in recognition of her work. Read the article here.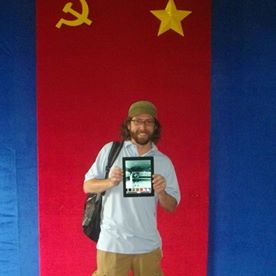 Eric Taylor, M.A., Teacher Leader
Eric Taylor recognizes the importance of educating students outside the context of the immediate classroom, community, and culture of the United States as a means of forging a more competent future citizenry. As the classroom continues to evolve into a boundary-less space in an ever-digitizing age, Eric Taylor sees experiential education beyond the traditional school environment as a profound means by which to develop empathy, understanding, and curiosity in today's young people. Especially interested in developing programs that inform how to privilege cooperation before competition, sustainability before triviality, Eric works to develop programs abroad at the grassroots that encourage international cooperation, institutional exchange, and student enrichment. Eric currently is a Social Studies Teacher at Francis Parker School in San Diego, teaching courses focused on social justice and ethical responsibility. (B.A. in history from UC Santa Barbara, 1997; M.A. in history from San Diego State University, 2002; M.A. in history from Northwestern University, 2003; ABD in history from University of Pennsylvania, 2011.) Eric has been a Global Studies Trip coordinator since 2009, and has led student groups to Southeast Asia and Latin America. He lives in San Diego with his wife and their two children.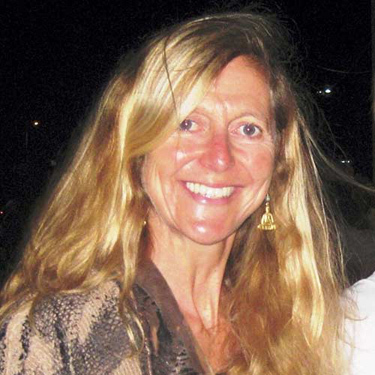 Valérie Lent, M.A., Teacher Leader
Born in France where she received her B.A in English and a Graduate Degree in Linguistics, Valerie Lent has 31 years of teaching experience. She has taught junior high through college level French and English courses in Scotland, France, the US, and China. Valerie is also an alumna of the prestigious Fulbright program, designed, in the senator's own words, to "promote international good will through the exchange of students in the fields of education, culture and science."
Since 1985, Valérie, has led educational and cultural tours for Vivalangues and Arts et Vie Voyages Culturels while teaching in France. After immigrating to the U.S., she has chaperoned trips through Europe, Vietnam, Egypt, Morocco, Tunisia, Thailand, Greece, Turkey, the Czech Republic…. and the USA.
Valérie continues in this vein as an International Baccalaureate teacher at Dos Pueblos High School in California. The mission statement of the IB organization reflects Valerie's personal hopes and professional goals "The International Baccalaureate aims to develop inquiring, knowledgeable and caring young people who help to create a better and more peaceful world through intercultural understanding and respect."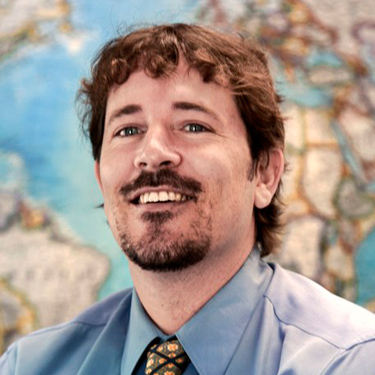 Kevin Shertzer, M.A., Teacher Leader
"Traveling with students is deeply rewarding. It adds a sophistication to both learning and teaching which can only be achieved through the shared experience of discovery."
Kevin has been leading Peace Works Travel groups of students abroad since 2005. A Yale graduate of history with an emphasis in global conflict, Kevin's interest in historical warfare and the post-Holocaust promises of "Never Again" inspired him to pursue a career in education. He earned a Master's in Education from University of California Santa Barbara, in 2001 and has been teaching social science courses at Laguna Blanca School while coaching CIF-winning soccer teams.
Kevin's insistence upon rigorous academic standards, critical investigation, and morality make him a profoundly effective instructor both in the classroom and abroad. He's also an amazing guitarist with a fantastic sense of humor.