Teaching Future Citizens
Teaching students about accessing their power in the world is more than an adventure. It's an act of ethical citizenship, a vote for the future. We believe a better world is possible. Hands-on learning from history defines why the past – with its parade of achievements and errors – holds positive potential. We are teachers at Peace Works Travel – passionate-yet-practical visionaries who know that students engage when it matters. Put a human face on a complex foreign policy, an important current event or some landmark civil rights legislation and watch students grab on to lifelong discovery. Our experiential learning program to iconic destinations thrives with over fifteen-years of partnerships with local people, sustainable enterprises and student travelers who return home forever inspired. Our itineraries invite travelers to explore as "temporary locals," side-by-side with notable academics, survivors, activists and social entrepreneurs. Our integrated curriculum gives voice to the consequences of human action. Traveling, learning, creating: students understand the necessity for a life of active civil engagement while finding their power to generate solutions for a more stable world. Join us…and give your students a chance to become ethical, engaged citizens of a global community.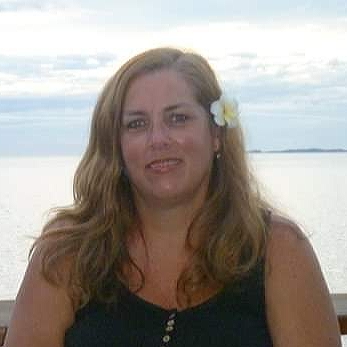 Bonnie Kenaith, CTC (Certified Travel Counselor) Accounts Manager
Born and raised in Santa Barbara, Bonnie is a 3rd generation, numbers-loving, local. Her role at Peace Works merges nearly four decades of competency as a travel agent and as an accounting professional into her dream job: managing educational travel accounts.
Bonnie's love for travel has taken her to many destinations around the world. Her most eventful chaperoning adventure? Leading the UCSB Rugby team to Fiji during Cyclone Daphne–which in 2012, ranked as the worst recorded storm in Fijian history. Her proudest moment was successfully guiding the team to swim down Queens Road in Nadi, find dry ground and meet their transportation to the airport. Unforgettable experiential education for athletes! In Bonnie's spare time, she serves on the Board of the Santa Barbara Rugby Association. "I have friends from all over the world because of rugby. I'm so happy to be part of a community that includes people of all shapes and sizes, genders, races and religions. We leave the competition on the field, then shake hands and socialize together after games. To me that's the way everything should be."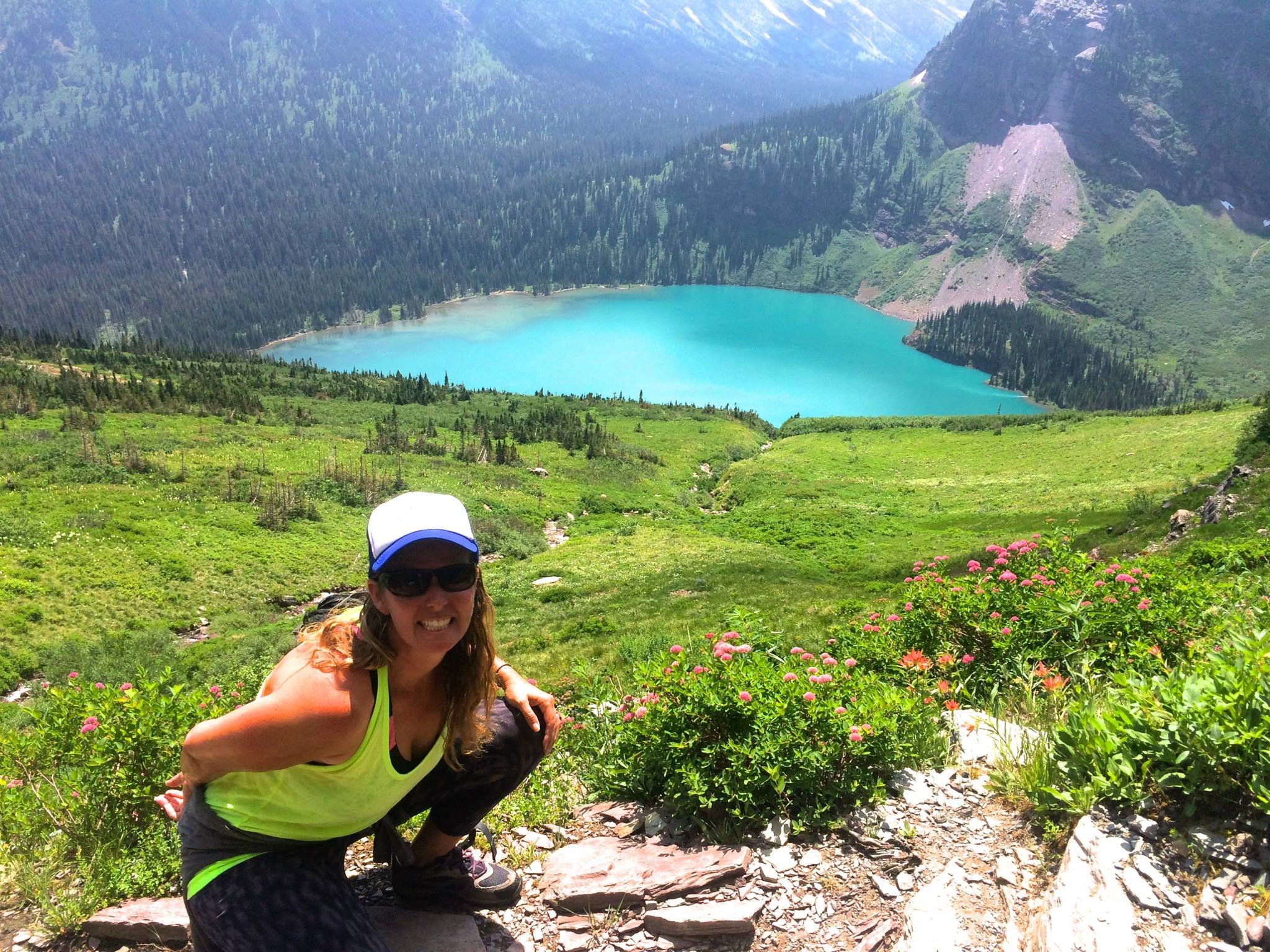 Kym Paszkeicz, BA, Educational Program Manager
"May your choices reflect your hopes, not your fears." -Nelson Mandela
Born and raised in Tucson, Arizona, Kym moved to Santa Barbara to pursue a BA in English at Westmont College. While there, Kym studied abroad in Kenya and completed peace and conflict practicum in the Quarry slum area of Nairobi. This experience set Kym on her life's path in international education. As an International Adviser for the University of Texas at Dallas, Kym worked with over 2,000 students from 90 countries. During 2003-2004, Kym and her husband sold their home, quit their jobs and embraced international nomadism, studying and volunteering in over 30 countries. Kym's professional experience supporting teachers, students and parents is reflected in her years as a Study Abroad Adviser for the Education Abroad Program Office at UCSB. At ParentSquare, Kym worked with district administrators, teachers, parents, and thought leaders in the Ed Tech world. What excites Kym about Peace Works? "I love to put my creative energy into students who tell the important stories, take action and help build a better world."
Personally, Kym loves the outdoors, hiking, camping, documentary films and spending time with loved ones around a meal. An active member of Show Up for Racial Justice (SURJ) and her kids' dual language immersion school, Kym embraces positive experiential education as a way of life every day.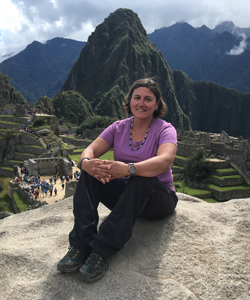 Joy Elizondo, M.A., Latin American Program Manager
Tenets I try to live by and advise to students: Be curious. Stay flexible. Suspend judgment. Cultivate a sense of wonder. Listen, reflect and share your thoughts and experiences with others.
Joy is a Southern California native who has called Santa Barbara home for the last 18 years, though she has studied and lived on the East Coast, in Europe, Mexico and Central America. She majored in Spanish and Comparative Literature at U.C. Berkeley and later earned a Master's degree in Romance Languages at Harvard University.
Joy greatly admires César Chávez, the Chicano labor leader and civil rights activist, because he stood up for people with few rights, limited options, and poor access to adequate housing, health care and education. He spoke for people like Joy's grandparents, so their kids and grandkids could go to college and have more opportunities. Joy's favorite Chavez quote: "If you really want to make a friend, go to someone's house and eat with him….the people who give you their food give you their heart." Many of the issues Chávez fought for –including civil rights and access to education– are close to Joy's heart.
As a middle school Spanish teacher for fifteen years, Joy especially loved leading class trips to Mexico, Costa Rica and Peru. She is an avid reader, a creative writer, a cook, an art-museum enthusiast, a hiker and camper who loves to ride bikes, travel to new places, and practice speaking other languages. She is also a mom to two elementary school children who engages as a volunteer at their school and our local food bank.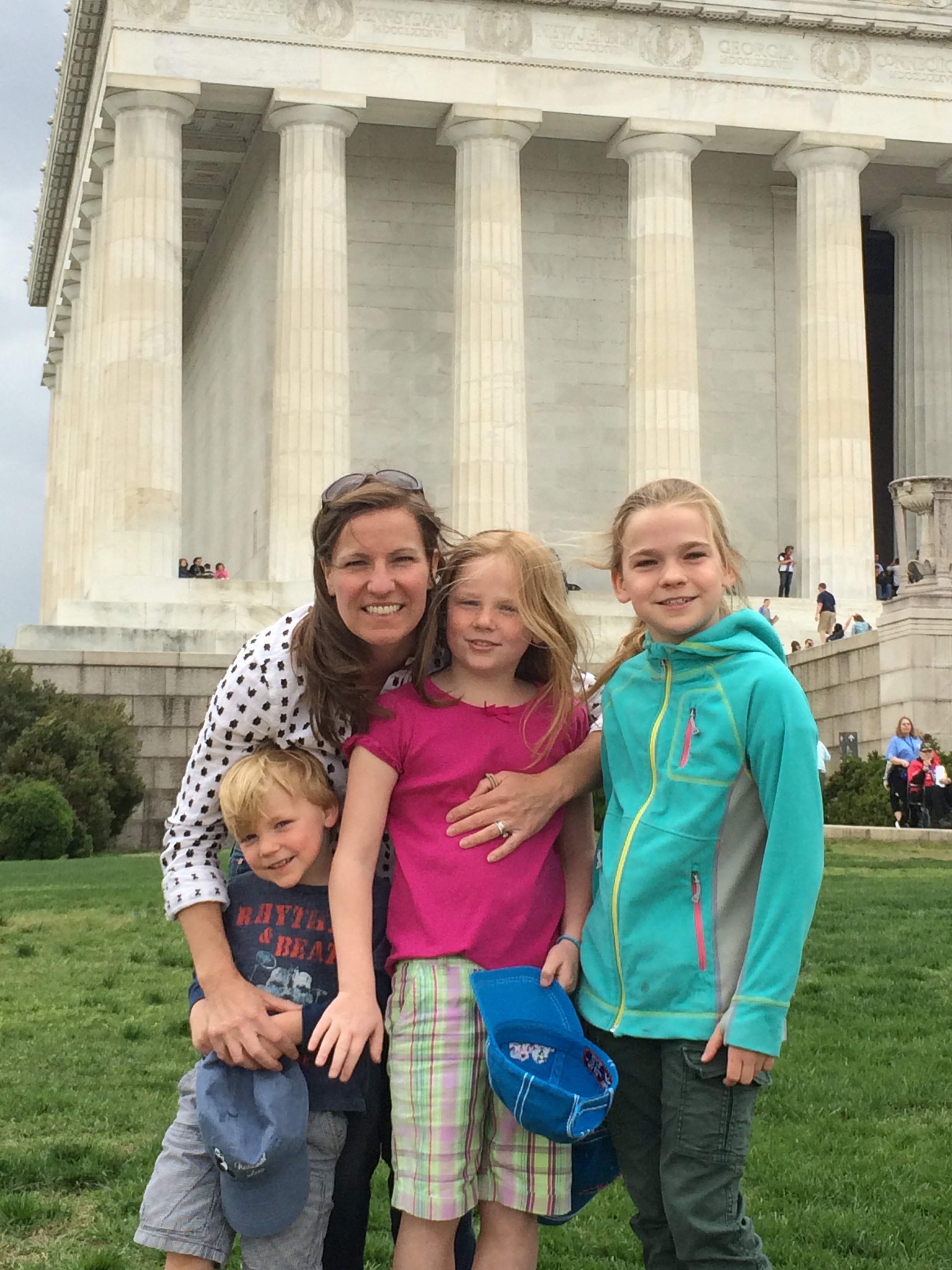 Jennifer Libby Winkel, B.A., Washington D.C. Program Manager
With over 20 years of professional life in experiential education, living abroad and teaching, Jennifer brings a multinational perspective to management of student groups in our nation's capital. After earning a degree in English from Hobart & William Smith Colleges, Jennifer has held a variety of different positions in and out of the classroom as teacher, coach and administrator. It was her early experience leading study trips in England that sparked her dedication to experiential education."I feel very passionate about the benefits of out-of-classroom learning. It not only provides a unique educational perspective, it also opens a different avenue for students to build confidence and find intellectual and artistic success. I find the greatest joy teaching students to discover the world around them and in turn learn something new about themselves," Jennifer says. More than mere words, Jennifer has lived this ethos as a lifelong educator and mother to three. As a family, the Winkels live where the Navy has them stationed. "I am grateful the Navy has afforded my family the opportunity to serve our country at home and beyond it's borders. It is essential for young people to recognize the power of their voice as American citizens as well as global citizens. Student engagement in civic action kindled at home quickly spreads to a wider global community. Exploring the richness of Washington D.C. with a curious mind and a critical purpose is the first step."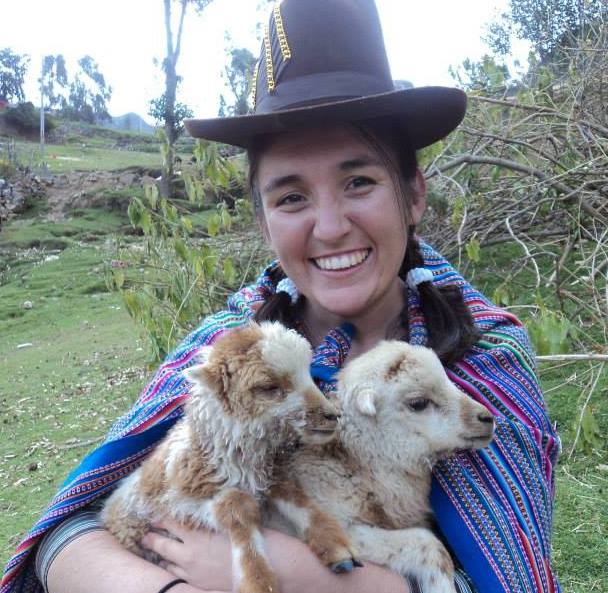 Crystal Cardenas Loutzenhiser, B.A., Crossing Borders Host Manager
Born in Japan to parents serving in the Navy, raised with bi-national identity between California and Mexico, Crystal comes to Peace Works with a core value of international service in her blood. Trained by the Red Cross in First Aid and CPR certified in both English and Spanish languages, Crystal is highly effective at maintaining the health and well-being of travelers in the field. After working for three years as a Regional Program Supervisor for the Peace Corps in Peru, Crystal has worked both inside and out of classrooms to help students actualize their individual learning potential. "I enjoy supporting learners of every background to find their voices in conversation for the greater good." A social justice activist with the Universalist Unitarians in San Diego, Crystal has co-led scores of travelers of all ages across the San Diego/Tijuana border on experiential learning adventures. A talented photographer, organizer, and facilitator of creative play, Crystal uses multiple learning modalities to connect students to their Latin American counterparts in Tijuana. "Todos somos Americanos (We are all Americans) and we can unlearn any prejudice to the contrary." Overall, Crystal lives to foster active reminders of our human connectivity that transcends artificial divisions on the landscape or the mind.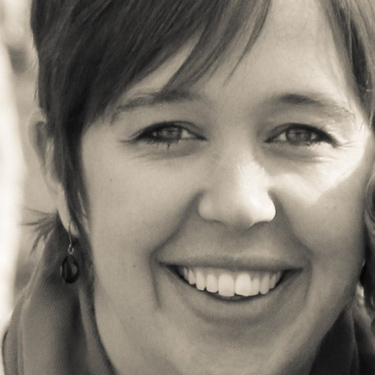 Laurel Anderson, M.A., Operations Strategist
Laurel Anderson assists with the strategic planning and process development of various business operations. Laurel has over a decade of program development and management experience. She earned her Masters in Youth Development Leadership (Sociology with a focus on adolescence) from Clemson University and has worked to apply that knowledge in settings that benefit both youth and adults alike. As a young person, she studied abroad in both high school and college to Argentina and Italy respectively. International education proved so central to Laurel's professional pursuits, she is now a vocal advocate of experiential learning through travel for lifelong learners of all ages.
Jackson Kroopf, MFA, Digital Storytelling Instructor
Jackson Kroopf is an educator and filmmaker with a passion for using
storytelling and media to work with students of all ages. Whether it
was running a theater group in Poughkeepsie for high school students, teaching storytelling to elementary-aged children in San Francisco, or making short films with middle schoolers in Los Angeles, Jackson has spent the last ten years building his skills as an educator and mentor, while also harnessing his craft as an artist. His hybrid documentary and narrative short films have screened at over 20 film festivals across 15 countries. Jackson received his BA from Vassar College (2010) and an MFA from University of California Santa Cruz in Social Documentation (2017)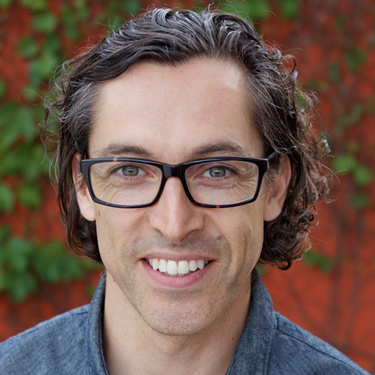 Michael Hernandez, M.F.A., Digital Storytelling Instructor
An internationally acclaimed member of the Journalism Education Association, Apple Distinguished Educator and Google for Education Certified Innovator, Michael has been widely recognized for his excellence.
Founder of the nationally award-winning Media Arts program at Mira Costa High School in 1999, students in Michael's film and broadcast journalism courses produce powerful cinematic work for local and national audiences. Michael has led student documentary film-making programs to Cuba, Vietnam, Cambodia, Guatemala and within the United States.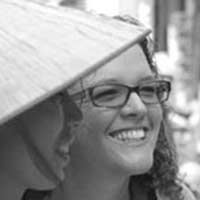 Alethea Tyner Paradis, J.D., Founder and CEO
Alethea Tyner Paradis, a history teacher, founded Peace Works Travel in 2005. Witnessing how academic achievement and student interest increased with experiential-service learning, she wanted to give her students an immersive educational experience lacking in mainstream classrooms.
"It occurred to me and other like-minded educators that our nation hadn't learned many important lessons from our controversial military adventures in SE Asia."
Recognizing a need for meaningful experiential education about the legacy of warfare, Alethea Tyner Paradis developed an integrative program that invites students to understand war–and the benefits of negotiated peace–from the perspective of people who live with its aftermath. Alethea has taught high school and college social sciences courses focused in social justice since 1997. (B.A. in history and teaching credential from the University of California, Santa Barbara, 1994; Juris Doctorate from Northwestern School of Law at Lewis & Clark College, 1998). She has led groups of students through Latin America, Europe, Africa and Asia. In addition to directing Peace Works Travel, Alethea provides consultation for independent schools instituting their own global education programs and teaches history courses at Santa Barbara City College.  She is blessed to live locally with her extraordinary husband and delightful son.
Alethea was recently featured on ImpactMania in recognition of her work. Read the article here.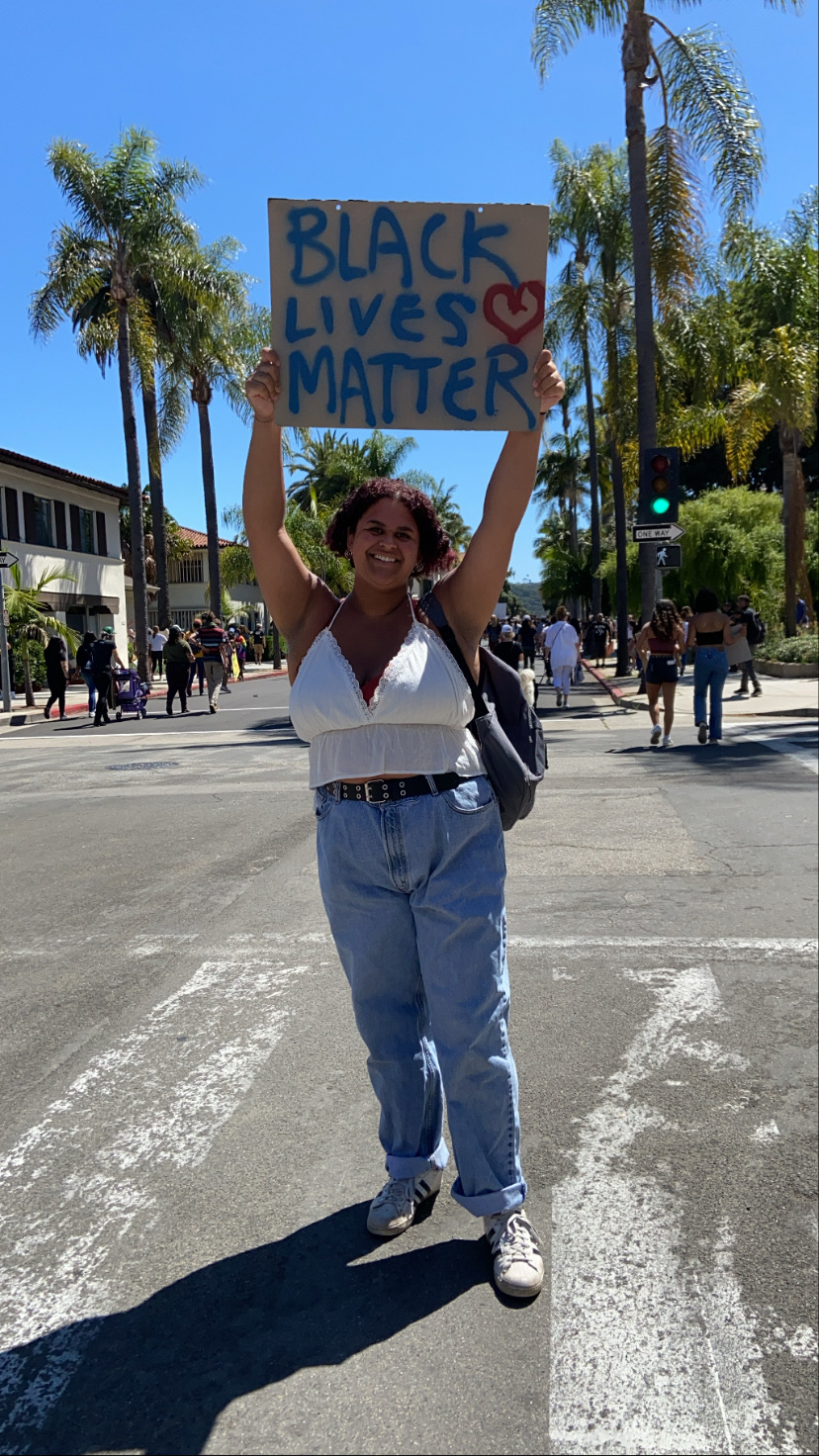 Zacquerie Beltz, Social Media Student Intern
Born in Rochester, New York, Zacquerie moved to Santa Barbara when she was an infant with her adoptive family. During Zacque's life she has discovered her love for people, nature, art, and equality. At 13 years old she started becoming more aware of what social justice is and how it impacted her and the Santa Barbara community. "Going into middle school was definitely the experience that changed everything for me. Seeing people interact with others in ways that I thought were hurtful and dehumanizing took a toll on my mental and emotional health." Since then Zacque has focused her time on bringing people together and providing students with a safe space to be themselves. "I am really excited to be working with Peace Works. I think bringing a youthful energy and vibe to the company will definitely be beneficial. They've given me such a great opportunity to grow and learn more about the world as I grow up and I can't wait to see what our future has in store for us."
Zacque enjoys spending time with her family, friends, and pets. She is also interested in working with marginalized communities in healthcare, specifically teens, POC, and LGBTQ+ citizens.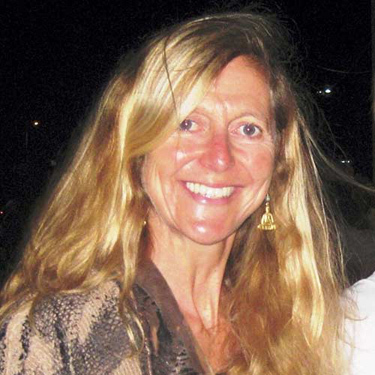 Valérie Lent, M.A., Teacher Leader
Born in France where she received her B.A in English and a Graduate Degree in Linguistics, Valerie Lent has 31 years of teaching experience. She has taught junior high through college level French and English courses in Scotland, France, the US, and China. Valerie is also an alumna of the prestigious Fulbright program, designed, in the senator's own words, to "promote international good will through the exchange of students in the fields of education, culture and science."
Since 1985, Valérie, has led educational and cultural tours for Vivalangues and Arts et Vie Voyages Culturels while teaching in France. After immigrating to the U.S., she has chaperoned trips through Europe, Vietnam, Egypt, Morocco, Tunisia, Thailand, Greece, Turkey, the Czech Republic…. and the USA.
Valérie continues in this vein as an International Baccalaureate teacher at Dos Pueblos High School in California. The mission statement of the IB organization reflects Valerie's personal hopes and professional goals "The International Baccalaureate aims to develop inquiring, knowledgeable and caring young people who help to create a better and more peaceful world through intercultural understanding and respect."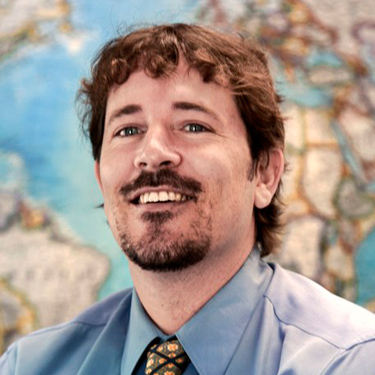 Kevin Shertzer, M.A., Teacher Leader
"Traveling with students is deeply rewarding. It adds a sophistication to both learning and teaching which can only be achieved through the shared experience of discovery."
Kevin has been leading Peace Works Travel groups of students abroad since 2005. A Yale graduate of history with an emphasis in global conflict, Kevin's interest in historical warfare and the post-Holocaust promises of "Never Again" inspired him to pursue a career in education. He earned a Master's in Education from University of California Santa Barbara, in 2001 and has been teaching social science courses at Laguna Blanca School while coaching CIF-winning soccer teams.
Kevin's insistence upon rigorous academic standards, critical investigation, and morality make him a profoundly effective instructor both in the classroom and abroad. He's also an amazing guitarist with a fantastic sense of humor.