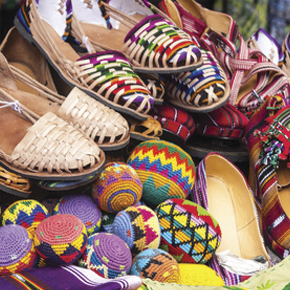 Guatemala Trip Overview
Spectacular Volcanoes. Sparkling Lakes. Exquisite Temples. Old European Charm. Guatemala invites us to experience the mystical resonance of its hospitable people and verdant ecology. From Glacial to pre-Columbian. Indigenous to Colonial. Ancient to Modern. Guatemala has experienced the peaks and valleys of conquest and reconciliation over time. Now at peace, the nation offers a unique landscape where the full spectrum of human experience transcends the imagination. Our Guatemala student travel program participants engage with hands-on experiential discoveries. Climb a volcano.…
Spectacular Volcanoes. Sparkling Lakes. Exquisite Temples. Old European Charm. Guatemala invites us to experience the mystical resonance of its hospitable people and verdant ecology. From Glacial to pre-Columbian. Indigenous to Colonial. Ancient to Modern. Guatemala has experienced the peaks and valleys of conquest and reconciliation over time. Now at peace, the nation offers a unique landscape where the full spectrum of human experience transcends the imagination. Our Guatemala student travel program participants engage with hands-on experiential discoveries. Climb a volcano. Pick coffee beans. Bargain in the market. Grow your poultry. Cook over wood-fires. How delicious does your food, your chocolate, your coffee taste when you live farm-to-table?
People to People: Local Community
Our partnership with socially-responsible enterprises and profit-sharing cooperatives teaches travelers about economic empowerment through honest community investment. Friendly. Easy-going. Modest. The Guatemalan people welcome students on our Guatemala student travel program with gracious sonrisas (smiles) and a relaxed temperament. The Maya culture, comprising over half the population, keeps alive the colorful and enigmatic traditions made legendary in stories and ruins of the ancient Americas. Deeply spiritual in reverence for nature, various deities, and passion for life, Guatemalan people exude a quality of paz (peace) which informs the beauty of mere existence.
History Matters: Learning From The Past
Historians agree: "The Spanish effectively enslaved Guatemala's indigenous people to work what had been their own land for the benefit of the invaders, just as they did throughout the hemisphere. Refusal to work the land meant death. With the most fertile land and a labor force to work it firmly in hand, the colonists believed themselves omnipotent and behaved accordingly. That is to say, badly." When the United States came of age as a supreme industrial power in the hemisphere, multinational corporations – most notably United Fruit -- essentially replicated the economic hegemony of their European predecessors. The corruption and foreign meddling in Guatemala's sovereignty was rationalized during the Cold War as an essential part of the fight against Communism. These rationales were dishonest, and the ensuing disruption of Guatemala's democratic institutions destabilized the judicial, economic and political systems, creating a cycle of violence and civil war which lasted over three decades. Today, systems of justice have prevailed to inspire confidence in Guatemala's institutions. And yet there is work to be done.
Guatemala has the widest gender gap in the Western Hemisphere. Global economic development experts agree: want to end the cycle of poverty? Educate the girls. Our partnership with Starfish-Impact provides a cross-cultural network of mutual benefit for our travelers and local girls which multiplies in the global community far beyond our generation. Join us, and make your adventure serve the greater good throughout the Americas.
Click here to learn about free travel opportunities for teachers!

"After visiting the Killing Fields, we restored our hope with a volunteer project teaching English to kids. I understood how humans can heal from tragedy: We must all invest in the hopes of a new generation."
Simone P, Junior, Laguna Blanca School

"For Amy, this trip was nothing short of life-changing. A million thanks to you and the staff of Peace Works Travel for arranging this wonderful, fantastic, amazing opportunity. Every teenager should do this at least once during high school."
Janice Reinhart, Thacher School Parent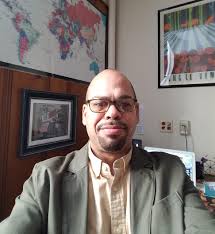 ""My most recent travel experience with Peace Works Travel (PWT) was in Rwanda. It was so very enriching and fulfilling. Each and every day afforded another opportunity for us to meet and interact with regular Rwandan people across a spectrum of class, gender, geography, and life experience, from national leaders to local leaders, grassroot organizers to social entrepreneurs, filmmakers to visual artists, teachers, students, dancers and drummers. PWT connected us with so many interesting local people and perspectives. I could not be more thankful to Peace Works Travel to have had this experience to have been able to share it with students. ""
Dion Crushshon, The Blake School

"Our students asked such great questions that integrated their thinking on policies and personalities. It's clear they are connecting the various stories of Vietnam together in a more comprehensive picture of the war."
Eric Taylor, Teacher, Francis Parker School

"Volunteering at the Peace Village was life-changing for my students. I am forever grateful for this experience."
Cheri Gaulke, Visual Arts Teacher, Harvard-Westlake School
Reserve my space