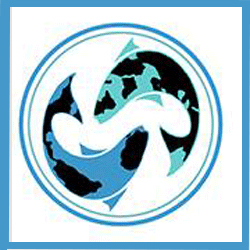 Thursday, October 10, 2013
Cuba once more seeks U.N. condemnation of U.S. embargo
(Reuters) – For the 22nd consecutive year, Cuba will ask the United Nations to condemn the United States economic embargo against the island, a top Cuban official announced on Monday, accusing Washington of tightening sanctions in place for more than half a century.
U.S. President Barack Obama, who stated before taking office that he wanted to recast long-hostile U.S.-Cuba relations, has been a disappointment to the Cuban government, which expected him to do more to dismantle the embargo.
The embargo, fully in place since 1962, has done "astronomical" economic harm, Deputy Foreign Minister Abelardo Moreno said during a news conference to present Cuba's annual report on the damage wrought on the Communist-run Caribbean island by U.S. sanctions.
Last year the vote at the U.N. General Assembly was overwhelming, with 188 nations – including most of Washington's closest allies – condemning the embargo. Only the United States, Israel and the tiny Pacific state of Palau supported it.
This year the debate and vote is scheduled for October 29.
Obama has lifted some restrictions on travel and on the sending of remittances to the island, but Moreno said the embargo and its enforcement had been broadened in other areas.
"The blockade not only is being maintained, but strengthened in some aspects," Moreno charged.
"I ask what right does the United States have to sanction companies that are not North American," he said, charging that since Obama took office in 2009, fines against embargo violators, domestic and foreign, had dramatically increased and totaled $2.5 billion to date.
Cuba says the embargo is a blockade because it punishes third country companies for doingbusiness with Havana.
Many critics of Cuba's one-party system, including dissidents on the island, also have called for lifting the embargo, saying it is counter-productive.
Moreno said foreign banks were increasingly cautious about any transactions involving Cuba due to U.S. pressure, something confirmed by numerous foreign businessmen in Havana.
"Banks calculate the risk versus the gain in doing business with Cuba, even if transactions are legal," said a foreign banker who asked to remain anonymous.
"Given that Cuba is on the U.S. terrorist list, many times banks decide it is not worth that risk and potential hassles and the trend has accelerated in recent years," he said.
Cuba held the news conference, where it announced the draft U.N. resolution calling for an end to the embargo, at the William Soler children's heart center to emphasize that the sanctions do not discriminate between the country's political leadership and innocent people and amounts to what it calls "genocide."
The hospital's director, Eugenio Selman-Housein Sosa, said his center often lacked the most modern equipment and medicines because U.S. companies predominated in some sectors and Washington's regulations on checking end-users made business next to impossible.
"In the case of Cuba this becomes dramatic," he said, because the sanctions "impede the acquisition of products that literally signify the difference between life and death."
Always contentious U.S.-Cuba relations thawed briefly under Obama, but progress came to a halt when Cuba arrested U.S. contractor Alan Gross in Havana in December 2009.
Gross was subsequently sentenced to 15 years in prison for setting up Internet networks in Cuba under a controversial U.S. program that Cuba views as subversive.
The two countries, which do not have diplomatic relations, have renewed immigration and postal service talks suspended after Gross's arrest, but there are no signals of any major improvement in the foreseeable future.
(Reporting by Marc Frank; Editing by David Adams and Mohammad Zargham)
Education Travel,education travel programs,education travel tours,educational field trips,Educational travel programs,Global Community,Global Education,Peace Works Travel