Monday, January 27, 2014
Day One in Rwanda
We arrive in Kigali under cover of darkness, and awake the next morning to a stunning view of ochre earth hills adorned with verdant green.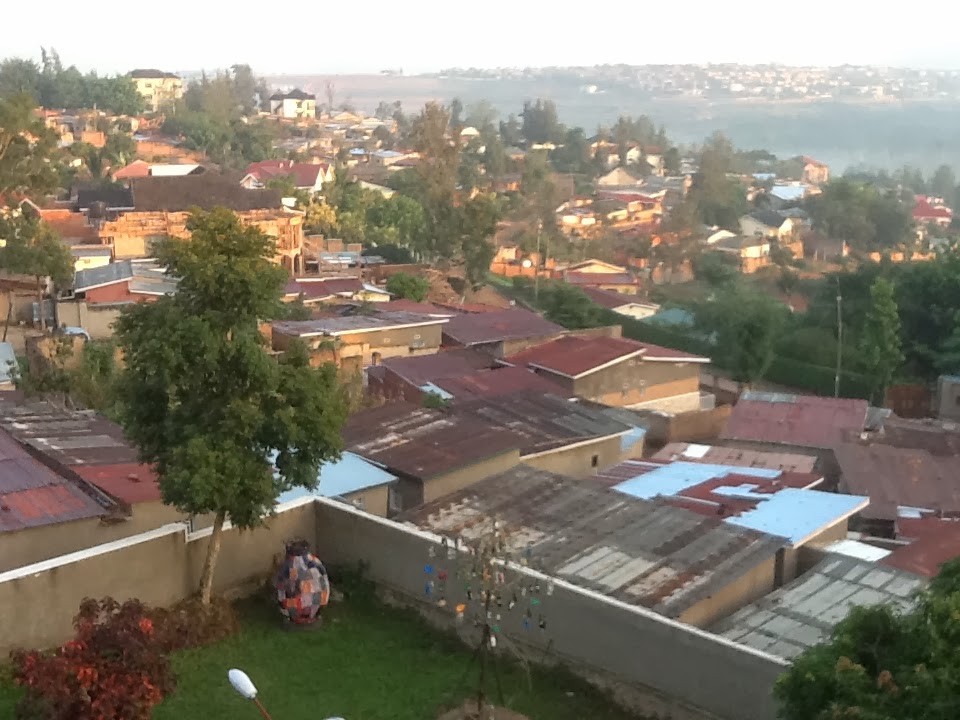 All the students are healthy, rested, enthusiastic for our explorations ahead.
Our first excursion is to the Kigali genocide museum. Students questions are thoughtful, their observations sincerely revealing of active inquiry. Noah remarks that the propaganda cartoons on display are in the French language, making the connection between the Franco-phone society and France's support of the Hutu majority. Jacob connects the exhibition comparing the genocides in Rwanda, Cambodia, Bosnia, Kosovo, Armenia, Sudan, and the Holocaust to his own personal history. He recalls when his grandfather, a survivor, emotionally broke down at an Israeli exhibit which depicted a killer that he knew personally. "I wish I had talked to my grandfather about his experiences before he died." Lauren is taking copious journal notes, deeply immersed in thought. Su Jin sits silently captivated in the lotus position in front of the photo exhibits on church massacres. Katherine is moved by the 'children's room," an exhibit detailing the deliberate targeting to Tutsi children during the genocide so as to eradicate the next generation.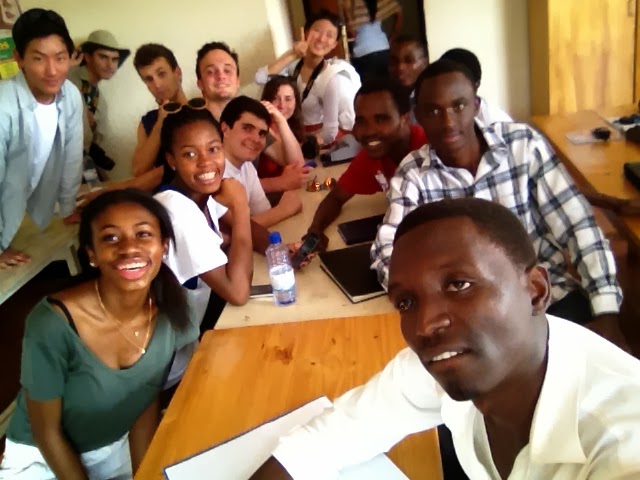 At the Learning Center.
While the visit to the museum is sobering, the students transform the moment into a journalistic opportunity: interviewing the on site program director, they ask intelligent questions, imploring Mr. Bonheur Pacifique to share his insights about the ways in which he hopes the genocide museum will prevent further atrocities.
Following lunch, the group disperses in two directions: I take students to the market cooperative where they may try their talents at bargaining for handicrafts. Jeff and Cheri take another group to the site of a music video film set. Upon reconvening, we find ourselves together in a little village where the small children are fascinated by our digital cameras. It's a moment of cross cultural unity, where laughter and silliness is the only shared language we need.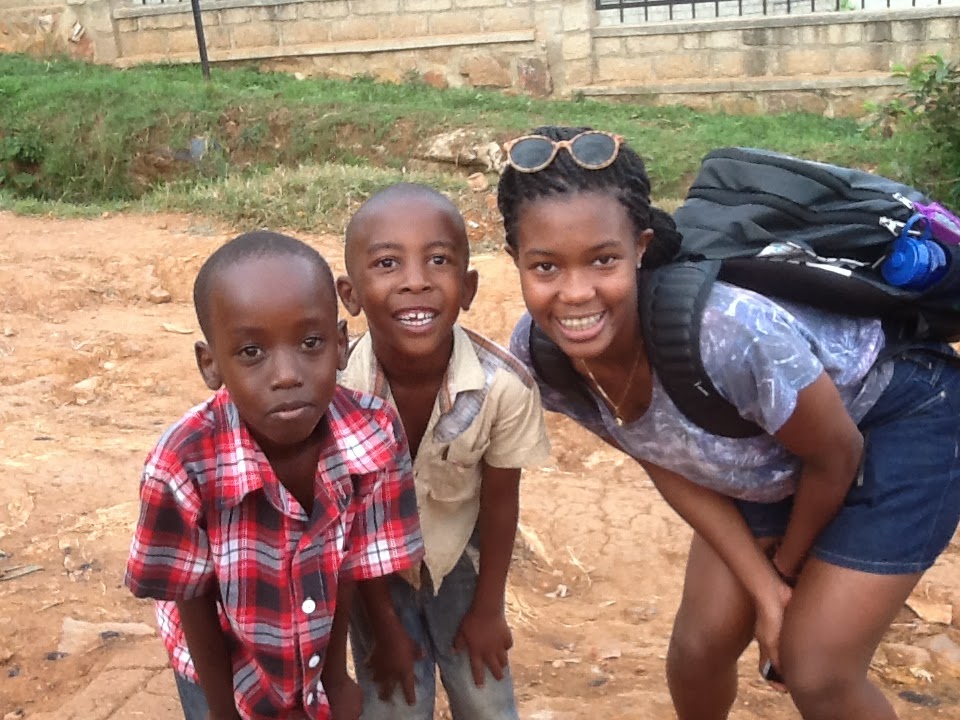 Nina and her new Rwandan friends.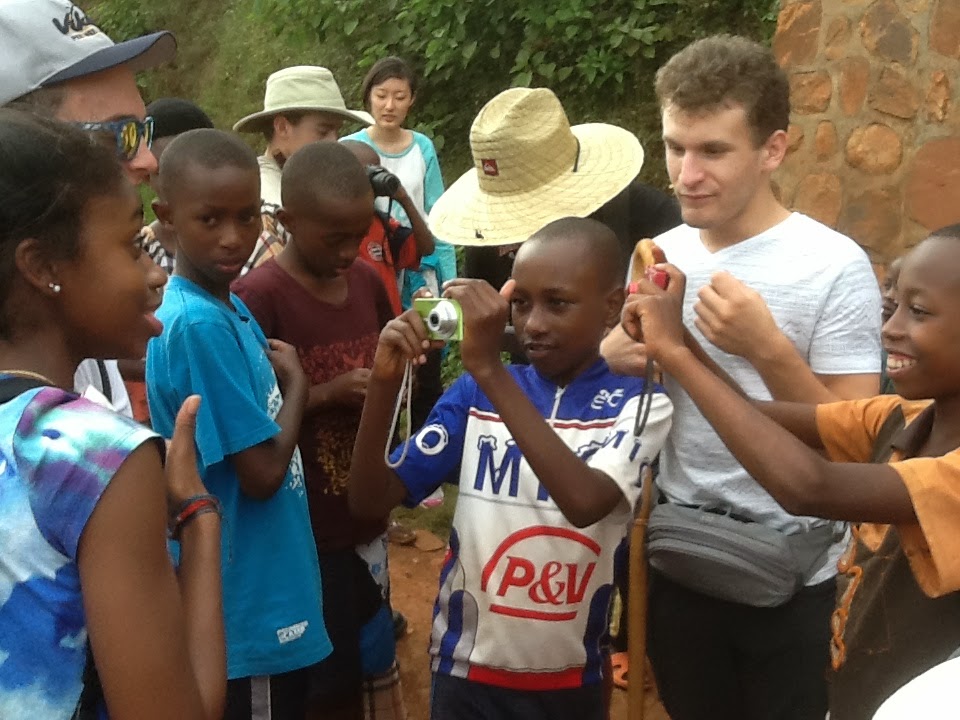 Playtime with our digital cameras!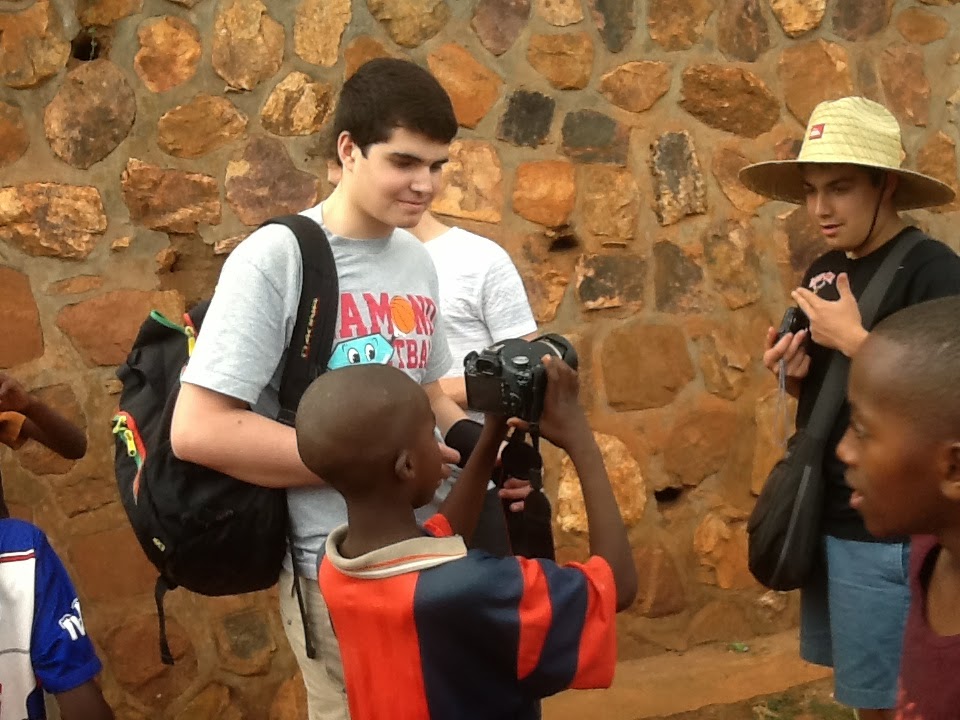 Chris and Jacob give photography lessons.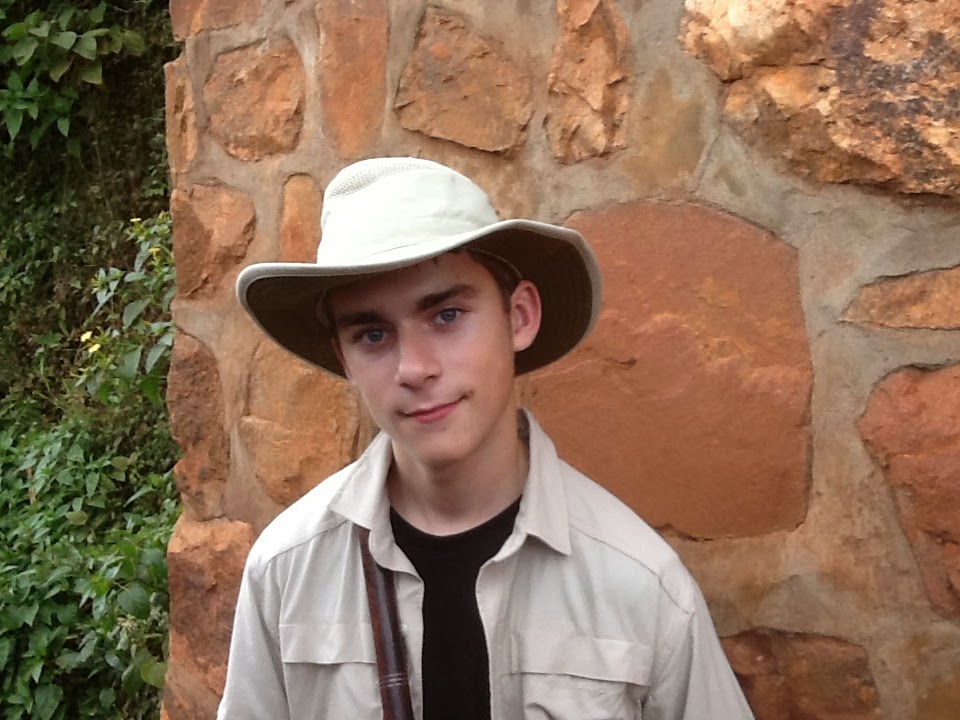 "Safari Paul" looking stylish.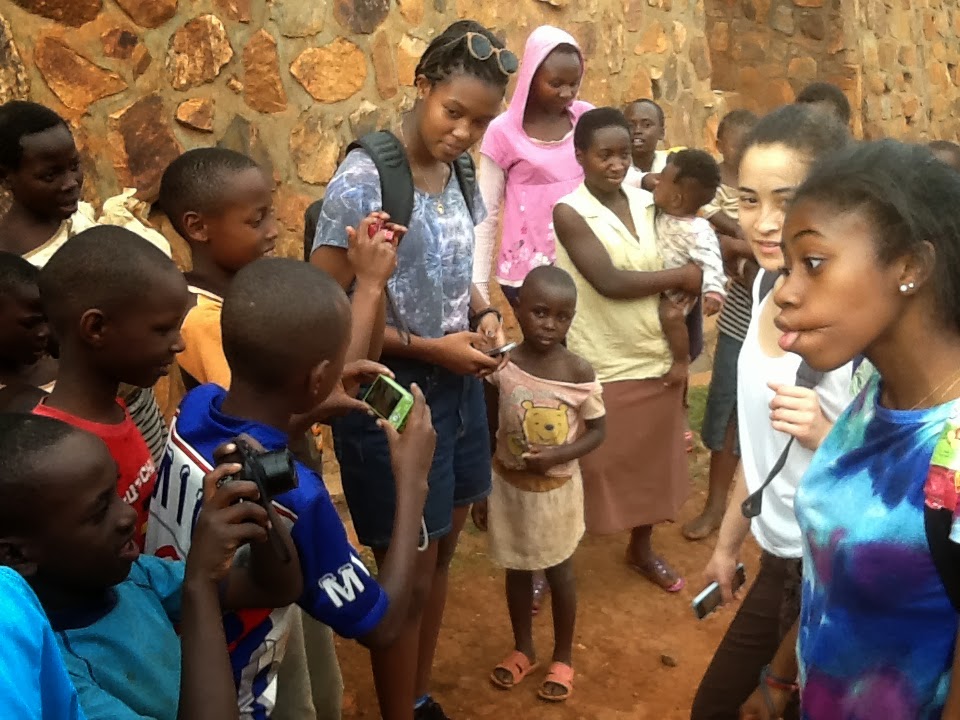 Kennedy clowning for the crowds.
Education Travel,educational field trips,Educational travel programs,Harvard Westlake Rwanda 2014,Peace Works Travel Upcoming Trips