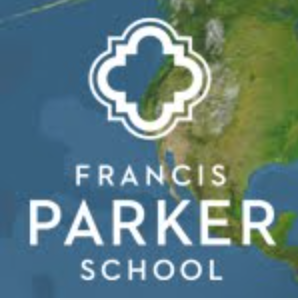 Tuesday, February 24, 2015
Francis Parker Exploring South East Asia
Thursday, Feb. 19: The Final Countdown
It may be cliché to say that everything seemed to go by too quickly, but there really is no other way to say it. Our trip took advantage of every minute of the day. While the days seemed long, in hindsight the trip went by all too fast. Each one of us made new friends, tried new foods, pushed new boundaries, and learned new things about the places we visited. Now, it is difficult to come to terms with our impending departure from Cambodia. Ironically, the dream-like state we are in at the airport is similar to what we felt when we first arrived in Hanoi. Though we prepared and studied for the trip, nothing was quite as expected. Looking back, no amount of books, movies, interviews, or research could have come close to replacing the actual experience.
Our first impression of Hanoi was set by the new freeway, which gave us a false sense of order in the streets. The calm of the countryside rice paddies and the large lanes of the freeway quickly condensed into a crowded city. During our stay in Hanoi, we would become accustomed to the the busy and somewhat dangerous streets. So much so that upon arriving in Cambodia and having our first exposure to the streets of Siem Riep, the traffic no longer seemed daunting to us. In fact, our tour guide seemed surprised at our familiarity with Southeast Asian street-crossing techniques. Exposing ourselves to new things, becoming accustomed to them, and eventually becoming confident with them was a common theme throughout the trip. Like crossing the street, we started with baby steps in trying new foods. Our first meal in Southeast Asia was a dish we were all familiar with, pho; however, by our farewell dinner, most of us had tried tarantula. Even those of us who struggled using chopsticks in the beginning eventually became proficient in using them (if not to avoid starvation).
One of the most important and impactful aspects of the trip was meeting people. Reading personal anecdotes and even exchanging emails was no replacement for meeting in person. Indeed, meeting our penpals for the first time was still a somewhat awkward experience despite previous contact, but we quickly became close friends after walking and talking with them. Though our penpals' English levels varied, which was a barrier for some of us at first, we were able to find common ground. Getting to know the penpals gave us a more personal connnection to Hanoi than the tours did, and it was interesting to learn about Vietnam from the perspective of Vietnamese students. It was also informative to hear about modern Vietnam from our tour guide, Mr. long, who shared not only the major facts but also small stories that we would not have been able to get from the research we did back home (and certainly from a different point of view than Vietnamese expats in America). Most importantly, we felt the warmth and welcoming of those we met, like when we were welcomed to a students' home, despite straying from the schedule. In Cambodia, we had similar personal experiences with our guides and the people we met. As the atrocities of the Khmer Rouge were relatively recent, it was common to people who survived the "killing fields" or were directly affected by the events. This was extremely powerful and added a new level of understanding those troubled times. Additionally, by talking to people and meeting the schoolchildren, we saw that the country was moving on from the killing fields and reviving the classical arts of Cambodia's past. Like Vietnam, we were deeply moved by the warmth of those we met. Again, we were welcomed into the house of a person we had just met, and our tour guides became not just guides, but also dear friends.
The educational aspect of the trip has also been a huge success in learning not only culture but also history. Vietnam was interesting because the country's history is shrouded with mystery and politics. This was highlighted in our tour of the Hanoi Hilton because much of what was shown conflicted with what we have been taught in America. Though we did not quite believe what were shown, it made us think of the possibility of propaganda in what we are taught back home. In Vietnam, we were given a new perspective on what we were relatively familiar with; however, while in Cambodia, many of us were exposed to entirely new information, as the Cambodian genocide is generally unknown to Americans. No amount of reading or movies could have prepared us for what we saw. Our visits to the Tuol Sleng Prison and the one of the killing fields were eye-opening experiences to say the least. It made us realize not only the brokeness of Cambodia's history but also how little we knew about it. This has raised the question of what other tragedies we know nothing about and why we know little about them. The tours in Vietnam and Cambodia, while informative, did not conclude everything for us, and instead provoked further thought.
Visiting Vietnam and Cambodia has actually made it harder to write a conclusion about visiting both countries, as we have learned just how complex the countries really are. There is no one side to any issue, and it is hard for us not to choose a side. Reading through the blog entries, and seeing the conflicting points of view within our group is further evidence of the complexity of our trip. Our meetings at the end of each day, in which we shared our reflections on what we saw and learned, revealed much about ourselves and our peers. Whether confirming beliefs, or bringing something completely new to the table, what we learned changed our views on Southeast Asia and the world as a whole. Now, we have long hours of flying ahead of us to digest our experience as a whole. It is hard to leave such memorable people and places. If anything though, the cramped cabin of the airplane will make the bittersweet touchdown on the tarmac at LAX sweeter. Happy New Year and thank you for reading.
–Zak Brownlie, Matthew Wei
Education Travel,education travel tours,Francis Parker Vietnam 2014,Global Education,PWT Guest Bloggers