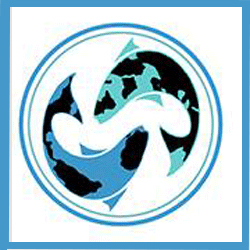 Thursday, August 7, 2014
Nixon reframes Watergate scandal in rereleased 1983 interviews
President Nixon's farewell on Aug. 9, 1974, as he boards a helicopter at the White House. (Associated Press)
By MAEVE RESTON
On the eve of Richard Nixon's resignation 40 years ago, he could hear protesters chanting outside the White House as he retired to the Lincoln Sitting Room to make calls.
The distant shouting reminded him of the height of the Vietnam War protests. "Except this time," he recalled during the more than 30 hours of interviews that he did with his former aide Frank Gannon in 1983, "the chant was 'Jail the Chief! Jail the Chief!'"
But the 37th president was unmoved. "It didn't bother me," he said, smiling in his conversation with Gannon nearly a decade later. "You know, after all, I'd been heckled by experts."
It was that brazen side of Nixon — impervious to criticism and casting himself as a victim even as he stepped down — that infuriated millions of Americans during what became a moment of national shame. Nixon's deception and abuse of executive power stunned the nation.
The Gannon-Nixon tapes, part of Nixon's post-presidency attempt to rehabilitate his reputation, are being rereleased this week for a new generation by the Richard Nixon Presidential Library & Museum and the Richard Nixon Foundation to mark the 40th anniversary of his resignation and the presidential scandal known as Watergate.
The clips in the series are appearing day by day through Saturday on YouTube, Facebook and Twitter. Sitting down with his longtime aide in a nonconfrontational setting — markedly different from the contentious Frost/Nixon interviews of 1977 — the former president frames one of the most famous political scandals in his own words.
The tapes are being billed by the library as revealing the former president's more emotional, candid and reflective side. They are at varying times maudlin, craven, emotional; even in 1983, Nixon appears to see himself as a man wronged, saying that he had resisted resigning because it would be an "admission of guilt" that would have set a bad example for future presidents.
While they do not provide new revelations about the Watergate affair, which began as a 1972 break-in at the Democratic National Committee headquarters in Washington, they do provide intimate details of the Nixon family's last hours at the White House and a powerful leader's gradual submission to the politically inevitable.
The damning revelations of his involvement in the Watergate coverup by then were rolling into public view. He had lost the three votes he was counting on in the House Judiciary Committee to protect him from impeachment. Key supporters were abandoning him. And he could not bear the spectacle of going on trial before the Senate as "a crippled, half-time president."
But in Nixon's mind, he was still a victim, the tapes indicate. Even in those final White House days, he was still defiant about what had "happened" to him, basking in the adulation of loyal aides, and nurturing his lingering hesitation with a note left in his bedroom by his daughter Julie, who begged him to "go through the fire," noting that millions still supported him.
"I'm a fighter; I just didn't want to quit," Nixon said. "Also, I thought it would be an admission of guilt, which of course it was," he added. "And … it would set a terribly bad precedent for the future."
But the damning tape of the "smoking gun" conversation, recorded in the Oval Office only a few days after the break-in and firmly establishing his knowledge of the burglary and coverup, "was the final blow, the final nail in the coffin. Although you didn't need another nail if you were already in the coffin, which we were."
Nixon recalled calling his family together and bringing with him a transcript of the tape to convince them he had to resign.
After his televised address to the nation on the night of Aug. 8, 1974, Nixon walked back to the residence with top advisor Henry Kissinger. "He said, 'Mr. President, history is going to record that you were a great president."
"I thought it would be an admission of guilt, which of course it was," former President Nixon said in a 1983 interview of his reluctance to resign. (Raiford Communications)
Nixon's version of events is once again stirring debate among historians, some of whom say it represents a misleading view of a crucial chapter in American history. Watergate historian Stanley Kutler described the videos as a desperate attempt to "rewrite history" and said he had urged the library to create a more informative exhibit. "This was Nixon carefully programmed…. This was Nixon in the middle of his last campaign."
Nixon asserted, for example, that he had already made up his mind to resign before the incriminating "smoking gun" tape was revealed.
"That's not true," said Kutler, a professor emeritus of history at the University of Wisconsin-Madison. "He was still trying that day to stay in office — and finally one Republican congressman after another told him he had to quit."
In Yorba Linda on Tuesday, there was no rush of visitors to see the excerpts on display, selected from the interviews and played in a loop in a darkened theater.
For much of the day, the theater was nearly empty as a few older couples and the occasional family trickled in to watch them. Many visitors seemed oblivious to the anniversary and said they did not know that the tapes were new. Some said they were too young to remember Nixon's resignation; others said they had become more fond of him over the years.
For 81-year-old Nancy Jerdee of Chandler, Ariz., there was not much new, but it brought back her sadness from that day. "I lived through all of that," she said, describing Nixon as a great president. "It was such a stupid thing to have to resign over…. Presidents have done a lot worse than that."
Nixon recalled that he did not sleep much the night before his last day in the White House. When he awoke, he realized that the battery had worn out on his watch — it had stopped at 4 p.m. on his last day as president. "By that time," he said, "I was worn out too."
Nixon recalled how he closed his eyes as he stepped aboard the helicopter for the last time. "I heard Mrs. Nixon speaking to no one in particular, but to everyone," he said. "It's so sad," he remembered her saying. "It's so sad."
Education Travel,Educational travel programs,Global Community,Global Education,Live Learn Travel,Peace Works Travel,Peace Works Travel,Political Thoughts,Power to the Peaceful,Vietnam War