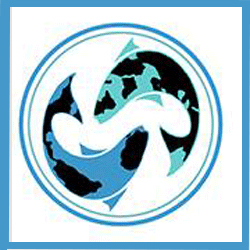 Wednesday, December 11, 2013
Partner Spotlight: Cambodian Living Arts
In order to fully understand and appreciate the empowerment Cambodian Living Arts (CLA) provides for Cambodian artists, we must learn about Cambodia's history. Between the years of 1975 and 1979, the Khmer Rouge, a revolutionary anti-Western group that gained power, conducted genocide of Cambodians. It is estimated that during those years, 2 million Cambodians died from execution, torture, starvation, and overwork at the hands of the Khmer Rouge. Among those who perished, about 90% were artists, musicians, and other creative individuals who were perceived to be embracing Western ideas of culture. The few remaining artists hid their identity in order to blend in and ultimately save their lives. In the decades following the Cambodian genocide, the people were crippled with economic hardships and could not make a living on their artistic talents. Oral traditions of passing down artistic and musical knowledge ceased and there was fear certain talents would be lost forever.
Then, in 1998, Arn Chorn-Pond, the founder of CLA, and a small group of dedicated people decided to track down and revitalize the sliver of magnificent Cambodian talent still remaining. Initially, the program included four Master Artists who had the ability to teach and spread traditional Cambodian arts. Chorn-Pond and the blossoming CLA provided these artists with instruments, teaching spaces, and a salary to nurture the revitalization of Cambodian culture. By offering classes to youths, CLA spreads Cambodian artistic heritage and focuses on the preservation and recovery of Cambodian traditional arts. Over the years, CLA grew to support 16 Master Artists and 11 assistant teachers reaching over 200 students in 8 provinces in Cambodia yearly.
"We believe that through creativity we can each expand our potential as human beings."
More than simply recovering and preserving Cambodian arts, CLA hope to create self-sustainable channels of empowerment and global awareness of Cambodia's history and culture. In 2010, CLA was awarded a Global Vision Award for Cultural Restoration from Travel + Leisure magazine. Their work promoting peace in Cambodia has led to a cultural transformation. Through the arts, individuals and communities connect with their heritage and identity lost during a dark time of oppression.
Like CLA, Peace Works Travel (PWT) values peace and the restoration of culture and identity in countries stricken with war, oppression, and genocide. Through educating youth on these atrocities and their effects on the people, students become advocates and evolve into globally conscious citizens. Currently, PWT has two upcoming trips to Cambodia: an 11-day Cambodia Alive! Tour and a 15-day Renaissance
Tour. Both of these trips include workshops with CLA, such as sitting in on classes, trying out instruments, and listening to teachers share their incredible stories.
Arts and Culture,Cambodia Student Trips,Education Travel,Educational travel programs,Global Community,International student volunteer program,Peace Works Travel