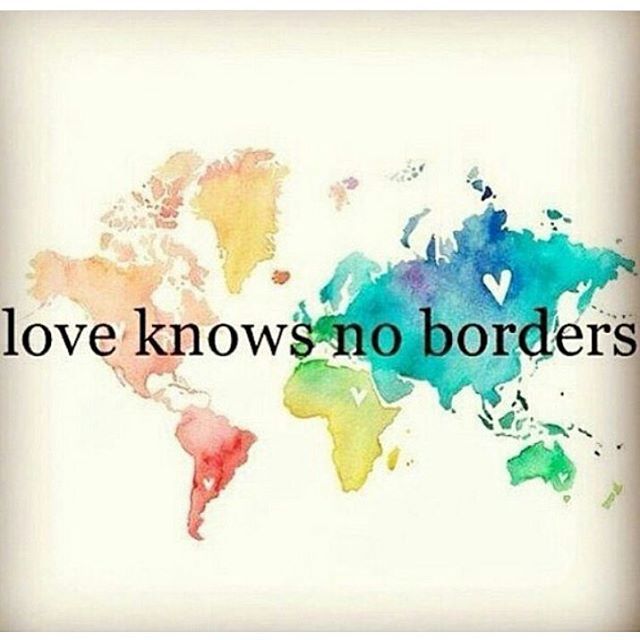 Thursday, May 30, 2019
Peace Works Travel: LBGTQIA+ Inclusion and Safety Policies
Student Support– All students need a safe and supportive environment to be fully present for educational travel. If a transgender or gender non-conforming student and/or their parent/guardian express a desire for support and/or special accommodations during the program, Peace Works Travel may convene a Student Support Team. The Team will develop a student support plan in conformity with Gender Spectrum's Gender Support Plan. The Team will work closely with the student and/or the parent/guardian, if appropriate, to discuss individual needs and requested supports and accommodations. Peace Works Travel will determine whether requested supports and accommodations will be implemented. Peace Works Travel should also designate at least one contact person, of the student's choosing, whom the student may reach out to with any concerns, or if the student feels bullied or harassed during the program
Harassment and Bullying – In accordance with our Student Rules of Conduct, students are expected to treat each other with dignity and respect and are entitled to freedom from any kind of personal harassment or bullying. It is the goal of Peace Works Travel to create a learning environment where students are protected from bullying and harassment. Therefore, it is the responsibility of each employee to ensure that all students, including those who are transgender and gender nonconforming, have a safe and welcoming environment. Complaints alleging harassment or bullying based on a gender identity or expression will be taken seriously and handled in the same manner as other harassment or bullying complaints. No student will be denied equal access to education on the basis of their gender identity. Peace Works Travel does not tolerate transphobic, sexist, or homophobic slurs, derogatory comments, innuendoes, or any other related action. Peace Works Travel will always take steps to investigate and address complaints regarding harassment or discrimination.
International Safety – Safety is the number one priority on all Peace Works Travel programs. No student or traveler will denied access to educational travel with us on the basis on their gender identity. However, we require a meeting between Peace Works Travel staff and the transgender individual and/or family in order to discuss important factors when participating in international travel. For example, if a student's legal documentation is not in alignment with their current gender identity it is possible this student may be misgendered at the airport and, in some cases, may need to present as the gender on their passport in order to gain access to the country. For some, this can trigger major dysphoria and/or anxiety. It is our mission to ensure all LGBTQIA+ travelers remain physically and mentally healthy throughout the program.
Confidentiality and Disclosure – Students have a right to keep private their transgender status or gender nonconforming presentation at school. Information about a student's transgender status, legal name, or biological sex assigned at birth may constitute confidential medical and student record information. In addition, in accordance Peace Works Travel's Health Information Sharing Policy, parents and student's consent to the release of such records to employees and agents of Peace Works Travel, who have a need to know, to receive, and/or share such information (as determined with the student, family and Peace Works Program Manager) necessary to serve the best interests of the student and/or community or as required by law. In the event of a disclosure required by law, every effort will be made to notify the student and/or parents/guardians in advance. Peace Works staff will not disclose information that may reveal a student's transgender status or gender nonconforming presentation to others except as provided herein. Transgender and gender nonconforming students have the right to openly discuss and express their gender identity and expression at school and school activities and to decide when, with whom, and how to share private information.
Names/Pronouns – Students have the right to be addressed by the name and pronoun corresponding to the gender identity provided at the time of registration. Students are not required to obtain a court order and/or gender change or to change their official records as a prerequisite to being addressed by the name and pronoun that corresponds to their gender identity. In addition to the student's legal name and biological sex, the student's requested name and gender shall be added into the appropriate communication system in order to inform teachers of the name and pronoun to use when addressing the student. This directive excludes inadvertent slips or honest mistakes in the use of preferred names or pronouns. However, the intentional or persistent refusal by students or school staff to respect a student's Gender Support Plan (for example, intentionally referring to the student by a name or pronoun that does not correspond to the student's gender identity) is a violation of the Student Rules of Conduct. Such violations will result in appropriate consequences for offending colleagues and students which may include, but is not limited to, being extracted from the program at the expense of the offending student's family or termination of employment.
Official Records -For risk management purposes, Peace Works Travel maintains a record that includes the legal name of the student, as well as the student's biological sex. Peace Works may change a student's official records to reflect a change in legal name or legal gender marker upon receipt of documentation that such legal name and/or gender have been changed pursuant to legal requirements of the state of residency. In situations where school staff or administrators are required by law to use or to report a transgender student's legal name or gender, such as for purposes of visa applications, airline tickets or travel insurance, Peace Works Travel will do so.
Restroom and Locker Room Accessibility -Generally, students may have access to the restrooms and locker rooms that correspond with their gender identity consistently asserted on the program. Any student who has a need or desire for increased privacy or who is uncomfortable using a shared facility, regardless of the underlying reason, should be provided with reasonable alternative arrangements when available. Reasonable alternative arrangements may include the use of a private changing area, or a separate changing schedule, or use of a single-stall restroom.
Dress Code -Transgender and gender nonconforming students have the right to dress in a manner consistent with their gender identity or expression within the constraints of the Peace Works Travel dress code adopted for all students.
Overnight Programs – In no case should a transgender student or gender nonconforming student be denied the right to participate in an overnight field trip because of the student's status. The Head of Division or designee shall work with the student and the Student Support Team and parents/guardians to determine the accommodations that will be provided, including hotel and room-sharing arrangements, based on the particular circumstances of the trip.
Parental Notification – The Student Support Team will provide notification of the accommodations being made and the student support plan implemented to the parents/guardians of students seeking accommodations under these guidelines.