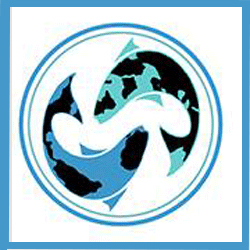 Wednesday, April 3, 2013
Santa Barbara Middle School - Vietnam - Day 6
By Ryan
Today in Vietnam we had lots of fun. We did a variety of different activities which kept us busy all day. After breakfast we went on the river taxi and visited the floating markets where people sell from their boats in the middle of the Mekong delta. On land, we visited a small factory where they make rice cakes, candies, and rice paper.
After this we were split into teams and were given a challenge: to buy ingredients for dinner at the market (without help from Annie and Nick who speak Vietnamese.) We had to buy prepared mixed flour, carrots, jicama, bean sprouts, yams, and coconut shavings. It was hard to communicate with the sellers because they could not speak English. We used hand-signals to bargain, and buy the food. Whichever team made
it back first while spending the least amount of money (by bargaining) won. The other team with Jennie, Sarina, Alex, Kelly, and George won and we had to buy them drinks at lunch.

We ate lunch at surprisingly nice restaurant. The reason I say the it was a nice restaurant is because the environment was very clean. We sat outside on a large, open patio with gardens all around us. The service and food were great, we had: grilled fish witch they made into spring rolls for us, fried pork rolls, vegetable soup, pork cooked in coconut sauce, shrimp, and fresh fruit for dessert.

After lunch we took small row boats back to the home-stay. We had a few hours of free time so we swam in the water. We jumped off the dock right in front of the house to cool off. Although the water probably wasn't the cleanest, we still had a great time.

Around dinner time we all went to the large kitchen to learn how to prepare and cook a traditional Vietnamese meal. The women taught us how to make Vietnamese crepes filled with shrimp and vegetables. We also had chicken, soup with rice, noodles, and fruit. After dinner we played some team building activities in the same groups from the market competition. The first round involved breaking clay pots with sticks (hanging from a rope like a piñata) while blindfolded. Our teammates directed us where to go and when to swing the wooden stick.
Our team lost that round but there was still two more rounds. In another round we raced to chairs set parallel from each other. On each chair there was a bowl of flour with garlic pieces in them. The rules were that you had to bring the garlic from the bowl of flour to the other chair in your mouth, without using any hands. We ended up winning that round.

Today we learned a lot about the food here; how they prepare it, and all the ingredients they use. We experienced the busy markets and learned how they buy their food. Overall, I thought the day was fantastic.
Global Community,Live Learn Travel,Vietnam Student Trips