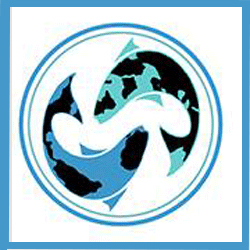 Thursday, October 9, 2014
An American Girl in Cuba
Lili Boyle
16-year-old from Pacific Palisades, CA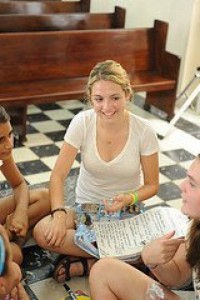 Posted: 02/08/2012 8:24 am EST Updated: 04/09/2012 5:12 am EDT
Simply put, I love Cuba. No, I am not a communist or a socialist, and I have nothing but love for my country, America. But my biased perceptions of Cuba were broken when I got the chance to explore Cuba and immerse myself in Cuban culture. This past June, I was lucky enough to gain the opportunity to visit Cuba through a student visa. I traveled throughout the island with other students from my school. Our eclectic group had diverse backgrounds with hometowns stretching from Olympia, Washington to Wheeling, West Virginia to my home of Pacific Palisades. As we were getting to know Cuba, we also got to get to know each other better.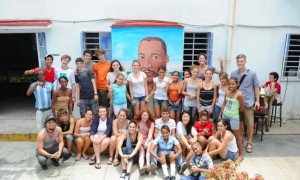 Exploration was the cornerstone of our trip; we got the chance to explore the entire country, even inland areas such as Vinales, which is famed for its mogotes, which are large limestone formations that date back to the Jurassic period. We adventured in Cienfuegos, which is renowned for its Cuban architectural achievement and in Trinidad, which is the best-preserved colonial city in Cuba, just to name a few. The two weeks of our trip seemed endless during the duration of our stay, but now looking back, our time in Cuba was too short — even ephemeral. The majority of our time was spent in the historic capitol, Havana. The city of Havana has starkly juxtaposed elements ranging the beautiful architecture to the loud, littered streets. Havana is haunted by the ghost of its colorful and ritzy past. Glamour glints under the aged buildings and the aged society. Havana really does look like a picture from the 1950's — the dated cars may have been preserved well, but society, not so much. Havana is a city of youth, somehow living in a microcosm of a quondam culture, prevented from evolving. Ration books, a relic of age-old communism that most Cubans used to buy goods, were just eliminated by Raul Castro this past April. Cuba is truly frozen in time, from the peeling paint on the buildings, the empty stores, to the changeless society. Cuba is still a country of extreme paucity — even soap is seen as a luxury. In essence, Cuba is completely beautiful yet eroded. There is tremendous beauty hidden underneath 50-some years of weathering.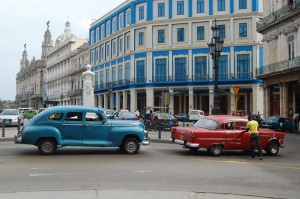 We truly experienced all the facets of Cuban culture. My friend was warned by a Cuban family friend before we went to Cuba that we would only experience the "Disneyland version of Cuba." I can assure you that statement is false. Wherever we went, the highs and lows of Cuban society were clearly illustrated; we saw the beauty, the poverty, the arts, the decay, the hospitality and the biases.
Throughout the entire experience, the gap between America and Cuba was somewhat tangible and worth documenting, but the most palpable illustration of the differences between our societies was seen when visiting the Martin Luther King Junior Center. The center provided a service to Cuban youth similar to our Boys and Girls Clubs. We spent about five hours with the children, learning from each other and communicating in broken English and Spanish.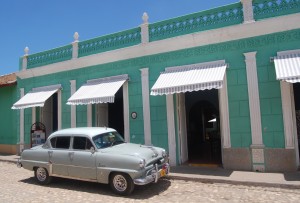 It was shocking to me how content and happy the Cuban children are with their lives in the restricting and anti-capitalist microcosm that is Cuba. Their parents receive only 1/163 of what our parents make, yet they are not resentful or unhappy about that in any way. Unlike American children, they are not greedy and they have never been on the quest of trying to have more than someone else. When I asked the children if they wanted or even needed anything from America, they replied that they didn't need anything, that they were happy and content with their lives in Cuba. They repeated again and again, "Yo estoy contento!" Then again, when we gave out the gifts that we brought for them, it was like Christmas in June! The kids were so kind and appreciative. On their own, they carefully and kindly divided the gifts so each kid got something that they loved.
Through talking to the kids at the center, I realized that we are all truly all the same. Even though we may be slightly separated by the embargo, a clear consequence of our feuding countries, our similarities are palpable. The wealth gap between our nations is insanely large; American workers, on average, receive $3261 each month and the preponderance of the Cuban population earns about only 20 American dollars per month. Even with this vast discrepancy, the Cuban children really are just like American children. They gabbed about their crushes on Justin Bieber, how much they love Hannah Montana and their jealousy of Justin Bieber's girlfriend, Selena Gomez. They sang me "Baby" and a myriad of Hannah Montana songs including "Nobody's Perfect." They use dated cell phones and they even dress in a similar fashion. They even speak some English! The disparity between our children and these children lies only in the fact that the Cuban children have less, much less than the American children, and how they are completely content with that.
Before I had to leave the MLK center, we all exchanged contact information. I feel so lucky that I have been able to have an email exchange with Melissa since I left Cuba last June. Every email she reminds me that she is still "estoy contento" and that she doesn't need anything from America, but she is thankful that I asked. My connection to my friendships in Cuba has lasted, providing a thread that ties our feuding countries together. I hope that Melissa and I will continue to maintain this valuable connection throughout our lives. But my deepest hope is that children of America realize how good we have it and that we shall forever be "estamos contentos" with our fortunate (and democratic!) lives.


Education Travel,Educational travel programs,Global Community,Global Education,Peace Works Travel,Peace Works Travel,Peace Works Travel Upcoming Trips,Power to the Peaceful,Student Community Service,Student travelers