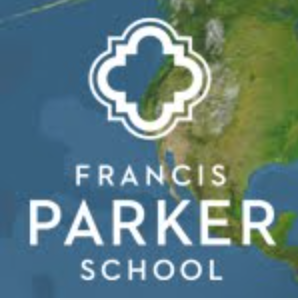 Tuesday, February 10, 2015
Francis Parker Exploring Southeast Asia
Monday, Feb. 9: Getting Outside the Comfort Zone
On the morning of our second day, we awoke to the sounds of the many horns from the busy, motor bike-filled streets of Hanoi. After enjoying a Vietnamese version of a continental breakfast, we made our way onto the bus, where we met Mr. Long, our tour guide for the remainder of our time in Vietnam's capital. As we traveled through the early morning traffic on our way to Hanoi University, Long informed us of different aspects of the Vietnamese culture, including local superstitions, practices, and beliefs.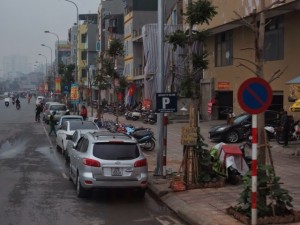 During the winter season, Hanoi is often covered in a dense and grey layer of smog/fog, and the people of the city can go many days without seeing the sun. Many of the city's inhabitants wear masks over their mouths to prevent the intake of the smoggy air.
Upon arriving at the university, we met with a student tour guide, S'on, who led us to a lecture hall, where we were able to sit in on a class regarding leadership and motivation. Professor Hoang Gia Thu, Dean of the Faculty of Tourism and Management, taught the lecture in a style similar to that of the classes back in San Diego, utilizing the projector and printed-out slides of his power point to supplement his presentation. Although we were later informed that the classes are usually quite discussion-based, our foreign presence in the class caused the majority of the students to remain silent for the duration of the 90-minute period, reminding us of how we react when exchange students come into our classes at Parker.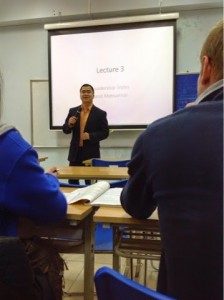 Professor Hoang Gia Thu gives a lecture on motivation and leadership, a topic which helps build the foundation of the tourism industry by educating students in management skills.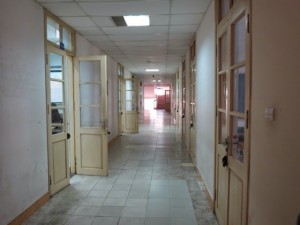 The rather simplistic and slightly run-down style of the university varied greatly from the more polished and grand campuses in the United States.
After thanking the professor for letting us immerse ourselves in his class, we returned to our bus and left behind "Old Hanoi" and ventured to "New Hanoi" for a buffet lunch adjacent to a large water-park. The buffet, which was rather upscale, seemed to attract both locals and tourists alike, the most of which appeared to be from Asian countries. The wide variety of food, ranging from Taro-flavored Popsicles to fried pupae and mini crab, provided us with the opportunity to try delicacies from many cultures and ethnicities.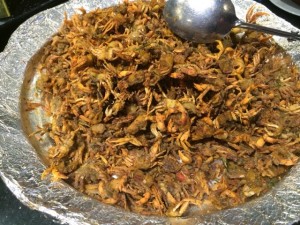 Fried crab were just one of the many dishes we were able to sample at the upscale buffet.
One of the highlights of the meal was the dessert counter, featuring a large array of sweet dessert soups and small finger-cakes.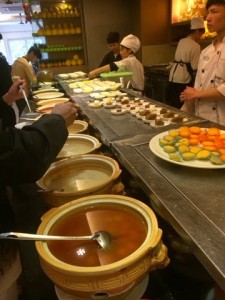 Once we'd had our fill, we all piled back into the bus to return to Hanoi University to meet our pen pals, with whom we've been in contact with for the past two months. As so many of the vehicles on the road were motorcycles, it was quite funny to watch our large bus attempting to maneuvre the roads and carve a path through the innumerable scooters.
Upon arriving once again at Hanoi University, we were greeted by seventeen apparent strangers who were, in fact, our pen pals. As we had never physically met them, we played a quick game where we stated three facts about ourselves. From those three facts, our pen pal would have to decipher who we were. When we had all been paired with our respective partners, we had the opportunity to chat with them for a few minutes before going with them on a tour of the university.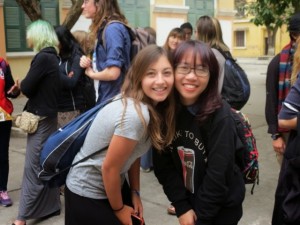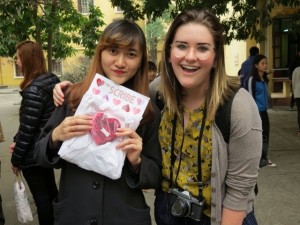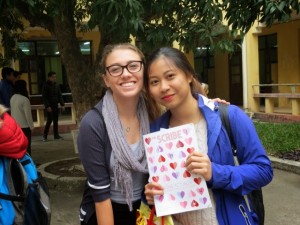 Our student tour guides were, themselves, part of the tourism department. As we began to tour around the university's surrounding neighborhoods, it struck us that each tour given by the students directly benefitted their future careers in tourism in Vietnam. Our tour took a rather unconventional, but welcome, route when we stumbled upon a Catholic church, which led us to a local flower shop and a street fair featuring goods ranging from fresh fish to formal attire.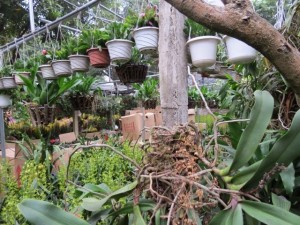 In a local flower market, we were able to observe varieties of botanicals, many of which held great significance for traditions.
One thing that was apparent while meeting with our pen pals was that they were much more comfortable being close too one another than us Americans were. The girls would often loop their arms through one another as they walked, a concept quite foreign to people who generally abide by respecting others' "personal circles."
As we arrived back at the university, we headed to the field to play a series of ice-breaker games to get to know our pen pals better. We were all shocked when they suggested we play games like Mafia, which we all previously believed were games solely played in the U.S. The games were a complete success; in many cases we all burst into hysterics when someone would make a mistake amidst the game.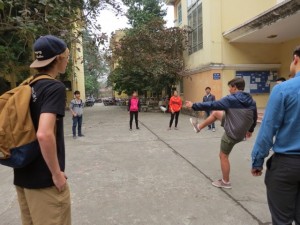 After we bid farewell to our pen pals, we once again navigated the ever-present traffic to dinner. Here, we ate the spring rolls that the restaurant was acclaimed for. Unlike many of those that are available in the States, these rolls were quite thick and were encapsulated in a very thin, crunchy exterior. Another dish that we got the opportunity to eat was a cold rice noodle dish called bun. On top of the noodles, we poured a special sauce comprised of fish sauce, sugar, green papaya, carrot, garlic, and chili peppers.
As we reflected on our second day in Hanoi, many of us realized that we had used the day as a way to break out of our comfort zones and immerse ourselves in the local culture. We couldn't wait for tomorrow, when we would be able to work again with our pen pals in the Peace Village, yet another way to step outside our personal comforts.
–Emma Moore, Samantha Pryor, Mitchell Capp
Francis Parker Vietnam - Cambodia 2015,Live Learn Travel,PWT Guest Bloggers,Student Spring break program,Student travelers