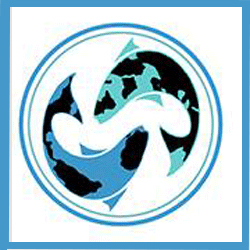 Friday, July 25, 2014
MAG - Focus on Vietnam
For 25 years, MAG has been working to clear landmines and unexploded ordnance and, for 15 of those years, we have been in Vietnam. As a result, we have staff there who have spent their careers with MAG, working to make their country a safer place.
Most of the stories in this newsletter are written directly by those staff, so you can hear their voices as they represent MAG's life-saving and life-changing two-fold approach – how we are the necessary first step in development for the poorest communities in Vietnam and how we represent hope for the wounded and families of the dead – hope that we can finally stop children from being killed from bombs from over 40 years ago.
Helping the Poorest Farmers in Vietnam
by Le Van Minh, Community Liaison Officer, MAG Vietnam
"I didn't know what happened. There was a very big bang and I found myself covered in blood. I could hear people around me discussing how to take me to the hospital. The village was even poorer then: there was no ambulance, no taxi, no motorbike, not even a bicycle. They had to carry me in a hammock for 25 kilometers to the nearest medical facility. My hands had been blown off and my body was riddled with shrapnel."
Pictured here is Nguyen Dinh Thu, whose family is one of 700 households in my home province of Quang Tri to benefit from a sustainable agriculture development project, undertaken by MAG and one of our development partners, Roots of Peace. Thu knows the danger of UXO very well. The above quotation describes his experience when he was 21, and his hoe struck a bomb that had stayed undisturbed for 13 years, since the end of the war.
MAG cleared Thu's land in Son Ha village in 2012, removing 11 unexploded ordnance (UXO) items, enabling him to plant pepper trees so that he can earn a living with his wife and two children.
Pepper is a traditional crop and an important industry here in Quang Tri, due to its suitability to the local weather and soil. Pepper from the province is prized in Vietnam and around the world, and has a high value on the market.
However, many of the most suitable areas for cultivating pepper remain contaminated by UXO left over from the Vietnam War and, due to the farming technique required (digging of trenches up to one metre deep), most pepper farmers underuse the land because of the high risk of UXO accidents.
"We will use the additional income to send our children to school" 
Thu's land was identified as a priority for the project that aims to produce commercial crops for the poorest farmers in the area. In total, MAG cleared 9,721m² of land at 17 pepper plantation areas, from May to August 2012, finding and destroying 69 UXO items.
Quang Tri Province, Vietnam
Roots of Peace then helped with seeds and fertilizer, as well as technical support to the farmers. On the cleared plantations, 1,043 one-year-old pepper plants are now growing well, and in two years, the first crop will be harvested.
"We will use the additional income to send our children to school," Thu told me.
MAG's work promotes development in Vietnam. New houses have been built, and new schools and roads constructed, on the land cleared by MAG.
~~~~~~~~~~~~~~~~~~~~~~~~~~~~~~~~~~
All photos: Sean Sutton/MAG
The Vietnam War ended in 1975, but explosive weapons dropped on the country continue to devastate lives to this day.
Countless unexploded bombs, missiles, artillery shells, mortars and grenades still pose a risk of detonation [There is no precise estimate of how much contamination remains*] – killing and maiming men, women and children.
This unexploded ordnance (UXO) also restricts access to agricultural land, and affects the construction of housing, roads and other infrastructure – stifling development and keeping communities in poverty.
Hear from some of the people affected below…
* Landmine & Cluster Munition Monitor
1) Eighty-year-old Mrs. Hoang remembers the Vietnam War and its aftermath well…
"I was here in this village 30 years ago," she said. "There were holes and craters everywhere. The authorities gave me a plot of land to grow rubber trees. When I went there I saw bombies [cluster submunitions] everywhere, so I asked for another plot.
"The other plot was much further away from the village and I discovered it was even worse! An old man helped me: he picked up all the bombs and buried them in a hole."
Thai's son, Vu, was killed when he set off a BLU3/B cluster submunition in the schoolyard.
His friend, Nam, was injured in the same explosion: "Vu called me over to see something he had found. It was metal and was a yellow color. He started to poke it with a nail and there was a big explosion. I felt pain in my body. I didn't know what had happened.
"Vu was on the ground with holes in him. I had blood coming out and was shocked. I arrived at hospital and, since then, it has been terrible. My friend is dead."
"It is so unfair," said Nam's mother. "He's just a boy and he didn't know. He didn't know it was a bomb. He didn't know it would blow up." 
(3) Tung Van Duc used to collect scrap metal – a deadly business in Vietnam…
"The accident happened on December 13, 2004. I was a farmer, but found it hard to support my family, so I collected scrap metal as well. I knew the job could be dangerous, because I knew several people that had been killed [in unexploded ordnance accidents] doing it.
"On the day of my accident, I was working with my metal detector and found a grenade about 30cm deep in the ground. It was aluminium, so it was valuable. I didn't know that this grenade was still dangerous.
"I brought it home and used my hammer to open it up, to get the aluminium. It exploded and the next thing I remember was being in hospital. I felt a lot of pain and couldn't see.
"It wasn't until a while later that I was told that my wife and one of my sons had also been injured. My wife had shrapnel in her lungs and legs. My son, who was 10, was less seriously injured.
"Since then, life has been very hard. We are the poorest family in the village. I can't do anything. I can't see. My wife can't do heavy work and still suffers pain, but she has to do the farming.
"My son never went to school after the accident. He has never been the same since that day – he has been traumatized. He's able to do some laboring work, but he can't do much.
"I still keep my detector: it is a reminder of that terrible day; a reminder that things will never be the same."
(4) Duong, mother of three, has been working for MAG for 13 years…
"I wanted to remove UXO [unexploded ordnance]. There is still so much UXO after the war, and we need to make land safe for families and for the country.
"Before working for MAG, life was very difficult for my family. I didn't have a job and my husband's work in a cement factory paid him very little. When I started this job, my family was very worried because of the danger, but now they understand and are very proud of me.
"We've been able to buy a small plot of land, and my children all go to school. They have notebooks and other things that they need. Life is good and I'm happy.
"I'm proud, as a woman, to do this work. After work, I have to go to the market and look after the children [her children are aged four, 12 and 16]. When I'm working, my grandmother looks after them."
5) Mrs. Nguyen's land was cleared by MAG…
This photo was taken shortly after MAG had checked Mrs Nguyen's land to make sure it was clear of unexploded cluster submunitions ["bombies", to the locals].
"My son found bombies and mortars here, so I'm so happy that it's safe and we can extend our house," she said.
(6) Mr. Nam found a mortar bomb in his garden…
He is convinced there are more bombs under the ground: "I am too frightened to use the land. When MAG has finished clearing it, I'll grow vegetables to begin with, and then extend my house. I have three children and when they get bigger, we'll need more space."
(7) One of the many beneficiaries of MAG's work in Vietnam…
More than 600,000 people directly benefited from our work to make lives and land safe in Vietnam, during 2013. 
Education Travel,education travel programs,Global Community,Global Education,Peace Works Travel,Peace Works Travel,Power to the Peaceful,Vietnam War