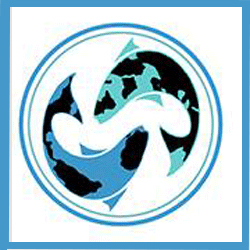 Thursday, July 24, 2014
MAG - Focus on Vietnam
Two more children die 40 years later
I have worked for seven years for MAG in Quang Binh as a Community Liaison Officer, and have heard about so many accidents in the poor villages: two 14-year-old boys, one killed and one badly injured when they set off a submunition in the schoolyard; a man, who is still suffering from the ballbarings pinned in his body as a result of an explosion; three children, one killed and two injured when they were trying to help their poor parents by risking their lives to collect the scrap metal. I have never witnessed the accidents, but could feel how terrible they were through the conversations with the victims or their families. Yesterday, this changed when an accident occurred 2 km from where I was working – an accident that killed two children, aged 9 and 5, in front of their parents.
It was a hot summer day and our teams were collecting information about the location of unexploded ordnance in Dong Giang village, Hung Trach Commune when we received news that two brothers had been killed 2 km away – they had been tampering with a submunition in front of their house. We went to the site immediately. It was in a rundown house, surrounded by hundreds of people. I couldn't tell who was the mother of the two kids, among the many crying women there, but one person pointed out the father, still recovering from a recent traffic accident. He couldn't move, screaming on his knees: "Today is my sons' first day of summer holiday. How painful! Why didn't God let me die for my sons, why did he take my sons away? They were still so young." I couldn't stop the tears streaming down my face; my heart really hurt.
I saw the pliers and a pair of broken sunglasses that they used to tamper with the submunition, a pair of torn sandals, a hole on the floor, and the balls. I went closer to the bed in the center of the house where the remaining bodies of the two kids lay. Someone pulled the blanket up, revealing the two dead bodies – one had no head:  legs and hands were smashed and blown away. People were picking up pieces of flesh stuck on the wall to put in a bowl, placing it beside the bodies. What a terrifying scene. I closed my eyes, felling breathless, and ran out. People were crying louder and louder.
Above: Tools the kids used to tamper with the submunition
Why did these innocent kids have to die? The older brother was a good pupil at school. He was just nine years old but always tried to help his parents. Every day he walked far to bring back some clean water for the family and took care of his five-year-old brother while their parents were out: a bright future was ahead of them. But the legacy of the war, which ended 40 years ago, has taken their lives away.
I informed a victim assistance organization of the accident, so they might provide support to the family. I left MAG's hotline number there, in case they needed help. This village was on our list for operations next month. I wished MAG had been there earlier; maybe this accident could have been stopped.
I suddenly thought of my three-year-old son. This should never happen again – I have to do something. I will start teaching my son the first lesson of mine risk education today.
Education Travel,education travel programs,Educational travel programs,Global Community,Global Education,Peace Works Travel,Peace Works Travel Upcoming Trips,Vietnam War