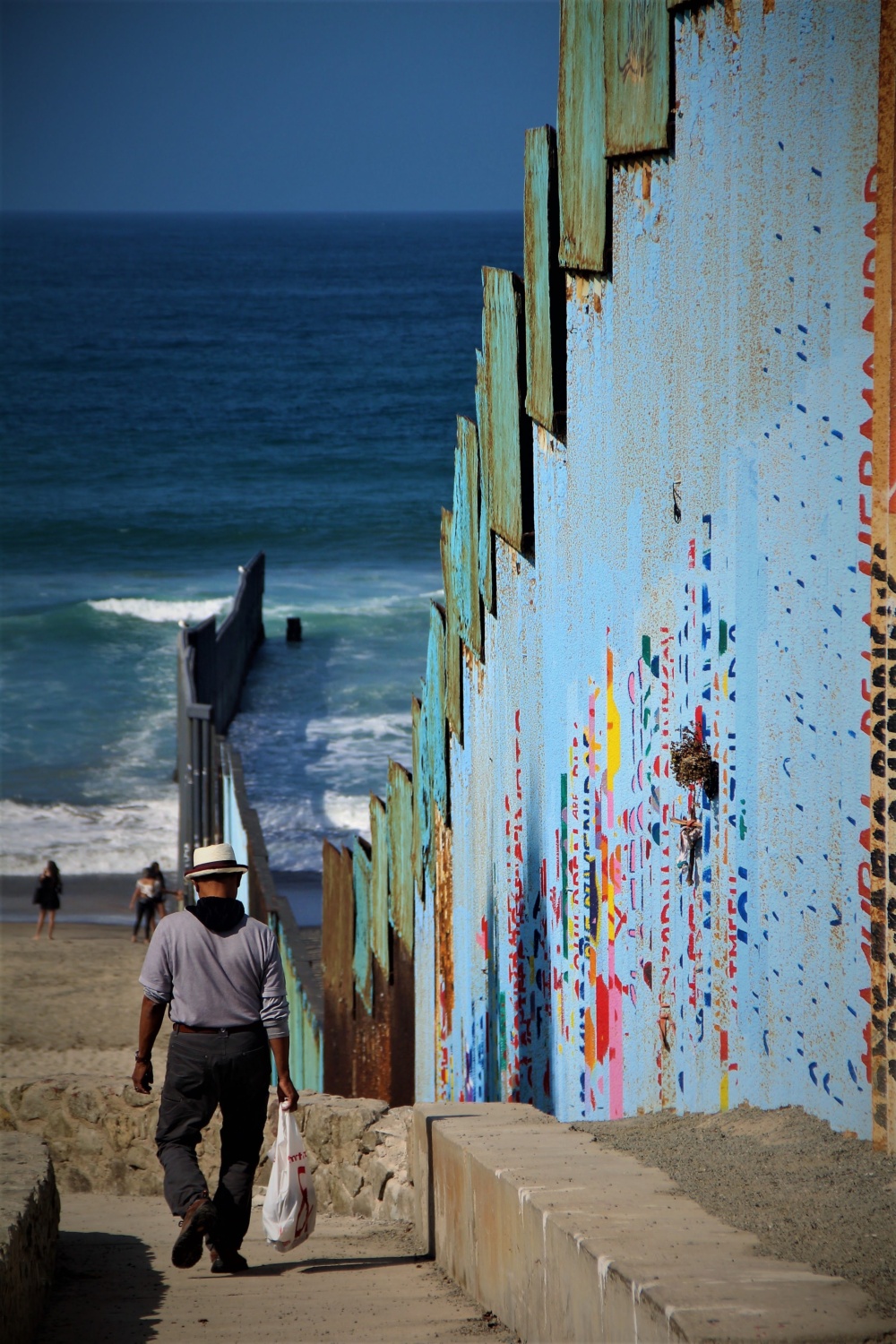 Tuesday, October 23, 2018
Partner Highlight: Al Otro Lado
On a recent Peace Works trip to Tijuana, a group of teachers met with Al Otro Lado to learn about their work with migrants, specifically on issues of family separation. They do much more than document human rights violations on behalf of asylum-seekers and provide direct legal services in a range of areas such as family law, labor law, criminal law (particularly post-conviction relief), and employment law. In addition, Al Otro Lado helps connect family members residing in the United States to social, legal, medical, housing, and mental health services, while aiding deportees in Tijuana who may have grown up in the U.S. to secure Mexican identity documents and provide employment resources for English-speakers. Above all, our teachers gained an insider's perspective and grappled first-hand with the kinds of complicated circumstances surrounding family reunification, asylum-seekers, and immigration policy thanks to the generosity of Al Otro Lado.
Erika Pinheiro of Al Otro Lado was recently featured on NPR to discuss a new settlement that would allow some migrant parents and children separated at the U.S.-Mexico Border another chance to apply for asylum. Pinheiro discusses the limitations of this ruling as it excludes hundreds of families that have already been deported, including parents of children who are U.S. citizens, many of whom were told by officials that the only way to see their children again was to sign their own removal order.
Al Otro Lado is currently litigating two class-action suits on behalf of asylum-seekers, one against Customs and Border Patrol and one against CoreCivic, the second-largest private prison subcontractor responsible for running immigration detention centers all over the U.S.