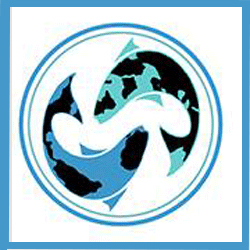 Monday, November 4, 2013
Paul Rusesabagina, hero of Hotel Rwanda
This hero will speak about the Rwandan genocide and how the courage of ordinary people standing up to evil can make a difference.
When: Friday, Nov. 8, 3 p.m. to 4:15 p.m.
Where: SBCC, 721 Cliff Dr., Santa Barbara
Cost: Free
Age limit: Not available
Categories: Lectures & Workshops: Book Signings, Lectures, Special Events
Paul Rusesabagina, the hotel manager who saved thousands of lives during the Rwandan genocide and was portrayed by Don Cheadle in movie Hotel Rwanda, will speak. He will show video clips from the film and speak about the genocide and how the courage of ordinary people standing up to evil can make a difference. He will be signing his autobiography, An Ordinary Man.
Alethea Tyner Paradis, founder of Peace Works Travel, has organized a trip for high school students to Rwanda in January. "This adventure invites students to experience an insider's look at a beautiful, lush, now-peaceful country that imploded with unimaginable violence just 20 years ago. The scale of the killing and recovery cannot be completely grasped with the rational mind. 800,000 people killed in 100 days, is eight thousand lives per day, more than five murders per minute. It was rooted in perceptions of racial hate, and officials running the country used the mass media to whip the populace into a killing frenzy to eliminate all Tutsis."
Paul's message is simple: Words can multiply hate—as in the Holocaust and the Rwandan genocide—or they can broker peace and reconciliation. With a mixture of diplomacy and dissuasion, Paul talked madmen killers out of their mission to butcher over 1200 Tutsis and Hutus hiding in the hotel for 77 consecutive days. He will discuss how recognizing the humanity in others – even your enemy—can mean the difference between deadly conflict and life-saving solutions.
Rwanda today is one of the safest African countries. Victims and perpetrators now live in peace, side by side with an impossible pain. All survivors agree that the genocide was the product of an inverted reality: wrong became right, insanity seemed normal, and resistance to the mob was impossible. According to Paradis, "The goal of our Rwanda trip is to understand the beauty and healing beyond the tragedy, to capture the stories of survivors, and to illuminate a cautionary tale for our times: Human beings living in a diverse world must cultivate their power to act for peace."
In Room PS 101, East Campus of SBCC.
Event posted Oct. 29, 2013
Last updated Oct. 30, 2013


Education Travel,education travel programs,education travel tours,educational field trips,Educational travel programs,Global Education,Peace Works Travel,Power to the Peaceful