Funding Boost for Cambodia's Hero Mine-Detecting Rats NGO
Published April 8, 2015
BY SIMON HENDERSON | MARCH 17, 2014
The Belgian demining NGO APOPO, which is pioneering the use of mine-detecting rats in the former battlefields of Cambodia, has received funding from the German government to expand its mine-clearance work in the country.
In November, the government gave the green light for APOPO to begin testing highly skilled African Giant Pouched Rats—nicknamed Hero Rats—on Cambodian soil.
Hero Rats have achieved noted success over the past four years in sniffing out thousands of mines and unexploded ordnance (UXO) in Mozambique and Angola.
Germany's funding will help the NGO deploy 180 specialists in Oddar Meanchey and Siem Reap provinces to work alongside the Cambodian Mine Action Center (CMAC), the organization said in a statement.
"Funding from the German Federal Government will go far to help mine impacted communities and help rid the country of these deadly weapons. We look forward to working with our partner CMAC for this effort," said Kim Warren, country director for APOPO.
Over the past decade, Germany has provided over $15 million to Cambodia to support mine clearance operations.
Its decision to back the innovative Belgian NGO and its Hero Rats project reflects its ongoing commitment to helping Cambodia achieve the targets set by the 2010 to 2019 National Mine Action Strategy, the statement added.
The value of the grant was not disclosed, but last year Germany pledged $391,467 to APOPO's demining activities in Thailand along its border with Cambodia, while last month it committed $359,940 to the NGO's demining efforts in Vietnam's central province of Thua Thien-Hue.
Mines and UXO have killed more than 19,000 Cambodians and injured about 45,000 since the fall of the Khmer Rouge in 1979, and though the country is lauded internationally for its demining efforts, much work remains to be done.
Landmines and unexploded remnants of war killed 22 people and injured 111 more last year, according to figures from CMAC.
Ten Hero Rats are in the final phase of training at the organization's research center in Tanzania before being sent to Cambodia to begin acclimatization and performance tests, according to APOPO.
A team of Cambodian recruits will soon be trained to lead the rats on their first missions outside of Africa.
© 2014, The Cambodia Daily. All rights reserved. No part of this article may be reproduced in print, electronically, broadcast, rewritten or redistributed without written permission.
A Reason to Smile
Published
Today marks the 21st anniversary of the start of the Rwandan genocide.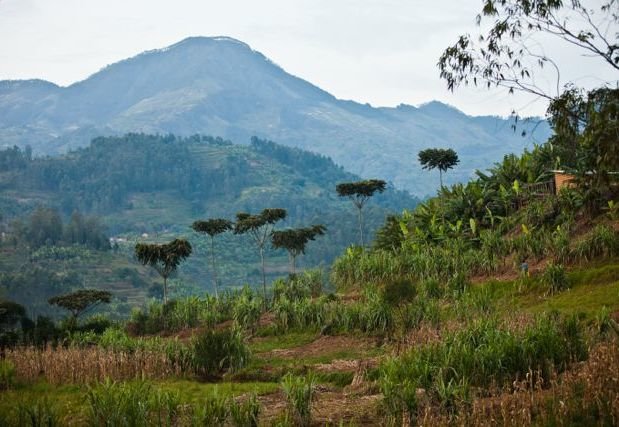 Joy Watson travelled with Network for Africa founder Rebecca Tinsley and others to Rwanda in March. Today, on the 21st anniversary of the start of the genocide, we share her impressions of Rwanda.
"The land of a thousand hills and a million smiles" declares the large billboard that greets new arrivals at Kigali airport in the beautiful country of Rwanda. This marked my second visit to Africa, my first to Rwanda, but was this bold declaration true? I was intrigued to discover what this small, land-locked nation was truly like, not least because it is the same size as my native Wales, which also boasts a large number of hills. But that's where the similarities seem to end. Wales is surrounded on three sides by the sea, has a population a third of the size of Rwanda and despite political and social injustices laced through its history, did not experience a million deaths in three months, just two decades ago.
As our trip unfolded, it became clear it was going to be one of striking contrasts. We went from visiting amazing life-giving projects funded by Network for Africa, where women and children were given dignity, knowledge, skills for life and productivity, to viewing memorial sites where the clothes of those murdered were draped over pews that had not been used for worship for almost 21 years. The pervasive stench of trauma, desolation and death still hung rank in the air.
As a counsellor, I am used to confronting the effects of loss, pain, abuse and trauma, but what I was seeing and sensing was on a whole different level to that which I had ever seen and sensed before. Here was a country that appeared to have had its very heart ripped out in the seemingly senseless decimation of so many innocent lives. Is it ever possible to smile again after something like that? Apparently so. Admittedly the smiles were slow, reticent, wary, but nonetheless genuine. These remarkable people reached out and responded to kindness, empathy and warmth. They opened up to us in ways hard to comprehend given their experiences. They shared their stories and their lives and the little they have so generously, whilst exhibiting such extraordinary resilience and tenacity.
There's another tag line bandied around in this enigmatic country: "Rwanda, the heart of Africa." Whilst I suspect this is a reference to its geographical location, I found myself wondering 'what if'. What if this stunning, lush, 'full of potential' nation were to become the 'heart' of Africa? A place of life and energy where the life-blood is pumped carefully, lovingly, equitably to every part; where compassion, empathy and kindness pulse and spill out into all communities and surrounding countries. A place of passion, creativity, colour and restoration, where differences are celebrated and all life is valuable. Now that would be something to smile about.
Copyright © 2015 Network for Africa, All rights reserved.