Friday, February 17, 2012
A Vietnamese Train Experience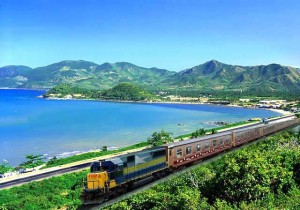 Greetings friends and family! We trust that you are all well.
The night train to Sapa was definitely an experience we will never forget. Although some of us were not feeling very well, it was a bonding experience for all. There were two bunk-beds in each cabin which made for very cramped quarters. Let's just say we were happy to arrive in Lao Cai, one step closer to the fresh country air of Sapa. We got off the train at 6 am and boarded a bus en route to our final destination. The journey was long and winding, which wasn't exactly beneficial to our sick passengers. The change in scenery was drastic; from the hustle and bustle of Hanoi to the serene countryside of the Vietnamese highlands. It was a change that most of us probably needed.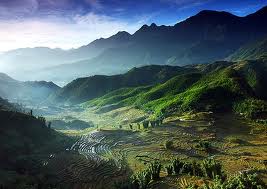 When we finally arrived in Sapa at 8 am, we immediately went to an American breakfast buffet. Complete with crepes and fried eggs, the breakfast was a great way to start the morning. Then we dropped our bags off at the hotel, freshened up and began our seven kilometer trek. Along the way, we were swarmed by the persistent Black Hmong tribeswomen who tried to sell us their handmade goods. We were amazed by their proficiency in the English language since their only practice came from interaction with tourists. We had trouble declining their offers because we wanted to help them out.
Anyway, back to the hike. Even with the tribeswomen following close behind, we managed to make it down to a village in the valley. There were lots of trinket shops lining the trail. It was difficult to resist looking through them all even though they all sold the same souvenirs and handicrafts. One specific instance that stuck out was entering a local house. It was humbling to see the impoverished conditions that they lived in. It broke out hearts to see a small child sitting alone in a smoke-filled room, but also made us so grateful for what we have at home. The sun came out just in time for the culmination of our hike: a beautiful waterfall surrounded by lush, green vegetation.
The rest of the afternoon was devoted to exploring the quaint town of Sapa. As the fog rolled in, we meandered from shop to shop, some of us taking advantage of the cheap massages and others simply resting. After a quick European dinner, we headed back to the hotel and gladly went to our beds. Tomorrow is a village homestay. YAY
Matt, Patrick, and Maddie
Education Travel,Global Education,PWT Guest Bloggers,Student travelers,Vietnam Student Trips