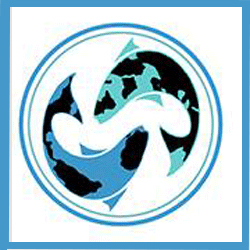 Friday, February 17, 2012
A Visit to the Bo De Pagoda Buddhist Orphanage
Francis Parker School – South to North – Day Six
Following an early 5:00 am wake-up on a steamy Friday morning, we boarded our boat in the dark and headed to catch a bus that would take us to the closet airport to the Mekong Delta.
We boarded a non-stop flight to Hanoi and arrived before lunch to meet out new tour guide, Quan. Hanoi is a beautiful city, and immediately our group fell in love with the climate, which at 55 degrees and overcast was a wonderful change from low 90's with humidity at least that high in southern Vietnam. We bused for 1 hour from the airport to a wonderful lunch in the heart of Hanoi, which is part of the old "french quarter." We then proceeded to our hotel, where we checked in and unpacked for the next three nights. Following this we re-boarded our bus and headed out of Hanoi for the Bo De pagoda and Buddhist Orphanage.
As Eric Taylor and I had visited last year, we were immediately amazed by the amount of construction that had taken place in just 1 year. It was obvious that some significant funding had come through as new buildings had been completed and the facilities had improved dramatically from what we had experienced with our group in 2011. That being said, it is still heartbreaking to see so many children without parents living in some very difficult conditions. Our kids were wonderful in the way they immediately went to the children, picking them up, playing with them and sharing with them all of the clothes, toys, candy and stickers they had brought with them from the US. I promise you it will be a memory that our kids will cherish forever.
Following a tour of the pagoda, we were treated to a wonderful vegetarian meal by the monks. After saying good-bye, our kids sang all the way home, courtesy of the microphone on the bus and some encouragement by their peers. I sense the karaoke club may only be one night away!
Looking forward to a great day tomorrow as we visit Ho Chi Min's mausoleum as well as the Temple of Literature and other sites that this wonderful city has to offer.
Good night from Hanoi.
John Morrison
Education Travel,Global Education,Student Community Service,Vietnam Student Trips