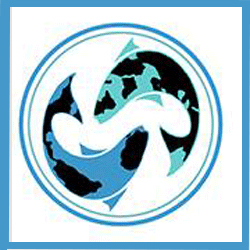 Wednesday, February 5, 2014
How to Choose an Air Travel Search Site
Which airline booking sites offer the cheapest airfares?
If your answer was Expedia — or any of the other dozens of online travel agencies — you're wrong. If it was "They're all the same," you're definitely wrong. "It's so overwhelming, I have no idea"? You're getting close.
The real solution is finding the sites that best fit your specific travel needs — all the more true for the heavily budget-conscious. Each has different strengths offered through different interfaces that use different functions and produce different results. But where to go for what? Even for people like me who live on these sites, it's not always clear.
So I designed a test — from Europe, as it turned out, where I was reporting on the road. I selected 15 online travel agencies, from the old stalwarts like Travelocityto an excellent (and increasingly robust) group of upstarts like Routehappy, which are more likely to take into account niche specifics like seat pitch. Then I put them through the wringer, shopping for six itineraries, from basic domestic to overseas-only to elaborately multicity: Miami-Chicago, Louisville-Portland, Los Angeles-Paris, Dallas-Singapore, Shanghai-Chengdu in China and, finally, New York-Guadalajara-Bogotá-Charlotte (presumably a Mexican-Colombian-American visiting family and the Nascar Hall of Fame).
I should note that I couldn't include every site in my tests, and left out a popular one I couldn't figure out how to use abroad: Bing Travel. As I learned too late from a spokeswoman, it only works in the United States. There's a workaround — you can switch settings to "tailor" your search to "the United States — English," But that's one extra hassle I wasn't willing to take on.
That said, the results? For one, my eyes hurt. But more important, I created what I hope is a useful (though not definitive) guide to which sites work best under which circumstances.
If Cheap Is All That Matters
The sites you've certainly heard of — Travelocity, Expedia, Kayak, Orbitz — were all dependably similar, their lowest offerings rarely differing more than a few dollars. But the upstarts occasionally beat them. For that Miami-Chicago flight, the old guard circled around $378. But Routehappy found one for $361, and I followed it through to just before the final click, and it was legit. (Momondogets an honorable mention at $364.)
So the best technique here is to check one of the traditional sites, and then play around with the new guys and see if they can pull an upset. Then, before you book, check the airline's own website to make sure it's not even cheaper there. (And don't forget that Southwest — by its own choice — doesn't show up on most sites.) And as long as you've popped over, it's almost always a good idea to do the actual booking from the airline's site: It's often easier — and rarely harder — to take care of the minutiae (entering your awards number, choosing seats and paying for extra luggage, as well as changing your reservation down the line if necessary).
When You Want Cheap — Within Limits
Sometimes the sites think more like soulless machines than like humans. On occasion they'll list a $400 flight with a 12-hour layover before a $401 flight with a 90-minute layover — not a choice most travelers would make. Just ask it to sort by trip length, you say? Then that $401 flight might disappear under an avalanche of $9,999 flights with 89-minute layovers. O.K., that's an exaggeration, but it's a real issue: Even cheapskates will sometimes pay $50 to shave six hours off a layover.
That's when you turn to sites like Hipmunk, where the default setting orders the flights by "agony," dropping flights with long layovers or sky-high prices down the list. This worked especially well with that Dallas-Singapore route, where, after a great deal of sorting on Expedia and Travelocity, I finally decided the cheapest tolerable flight was $1,174, with a total trip time of 25 hours, 10 minutes out and 23 hours, 42 minutes back. When I tried the same search on Hipmunk, it put that precise itinerary right at the top. Routehappy's algorithm includes other factors you might be willing to pay more for, including seat space and electrical outlets; their top choice (without changing the default preferences) was a $1,555 Korean Air itinerary with an extra three inches and three fewer hours. Worth it? That's up to you.
If You're Booking a Domestic Route on Short Notice
Priceline's opaque bidding system works well with hotels — I've often saved 30 to 50 percent on hotels by placing an absurdly low bid and allowing the site to charge my card before it told me exactly which hotel I was paying for. Savings are less and more rare on flights, but do exist, particularly on domestic flights booked just a few days in advance. Savings top out at about 40 percent, so try bidding 10 or 20 percent below the cheapest standard fare. If your bid fails, no problem: Book through Priceline's regular service, which fared as well as other big-name sites on my tests. Two caveats: You can choose the date but not the departure time of your flight (or the airline), and you might be stuck with an annoying layover. But other than advance planning, I don't know a better way to shave dollars off a standard domestic ticket.
When Your Dates or Destination Are Flexible
Most of the bigger sites (notable exception: Expedia) offer to find you cheaper flights if you're willing to fly one to three days earlier or later. That was a nice innovation in 2010, but these days their systems seem inflexible, and the resulting grids dizzying. Much better are the far more intuitive bar graphs you get on Momondo and Google Flight Explorer. There's also GetGoing, which will give you a discount if you give it two destinations you like and let it pick one. And at Adioso, one of the newer sites in my survey, you start by just typing in your starting point and destination, and mold preferences from there. That won't work for Thanksgiving visits to family, though, and the results can be hit or miss. (The company is promising lots of improvements in 2014.)
If You Have Commitment Issues
For a few bucks, Options Away will hold your reservation for between a day and a few weeks. That's great if, for example, you need to coordinate plans with others. Two problems: It only works on domestic flights within a limited list of cities, and its base rates are not always competitive. On that Miami-Chicago route, the site's best base price was $400, versus the standard $378 I found everywhere else. So in that case, the $10 premium you pay to hold your ticket for a week is actually more like $32 if you end up buying it.
When You Need a Complex, Multi-Leg Route
Not every site allows multi-leg itineraries. Of those that do, I used to recommend Vayama for multi-leg, international searches. But when it came time to test my New York-Guadalajara-Bogotá-Charlotte route, its "Multi Cities" function flunked on two attempts, issuing a "We're sorry, Vayama could not find any matching flights" message. Meanwhile, Expediaand Orbitzdidn't bat an eye, spitting out multiple quality choices as easily as if I had asked to book the New York-Washington shuttle. The best options were packages for about $1,040 adding up to about 30 hours of travel time. Travelocity did too, but only after I finally found the multi-leg function hidden in "Advanced Search Options"; Hipmunk and Momondo wasted my time with flights that disappeared when I went to book them; and Kayak simply overwhelmed me with too many options, forcing me to click through page after page of near-identical offerings to find something different (and their filters barely helped).
If Your Trip Starts and Ends Outside North America or Europe
This one gets tricky. American and European sites often can't find cheap fares on regional carriers elsewhere in the world. So start elsewhere. Googling or asking foreign friends is a good start; they might lead you to sites like Brazil's Submarino Viagens (alas, not in English) and China's Ctrip(sometimes buggy). That's where I began my Shanghai-Chengdu search, finding a $253 nonstop using Shanghai Airlines out and Air China back. When the site kept demanding a phone number that I had already given, an online chat representative helped me with a workaround so I could book; of course, I could have also gone to the airlines' sites. As expected, the regulars mostly bombed: The best deals on Expedia, Travelocity, and Orbitz topped $500; Hipmunk and Cheapoairwere over $400.
But then a surprise: Kayak and Momondo unearthed a $233 flight on Spring Airlines, a low-cost carrier that Ctrip left out. I was sent to the airline's site to book, but it worked smoothly. Quite an upset, but don't count on that happening every time.
When You're Pressed for Time
For those who want to book an entire trip — flight, hotel, car rental — in one place, the traditional sites will definitely save you time. But if you're focused just on flights, there are other considerations. Most straightforward is the amount of time it takes each site to process your searches. The clear winner there is Google Flights (a different offering from Google Flight Explorer), with shockingly instantaneous results — you'd almost think they'd invented the modern search engine. But it occasionally costs you time while booking. They're not alone in forcing you to other sites to book, but only on Google did I sometimes have to re-enter my search details once transferred. (In one case it even told me to call a travel agent!)
For a Better Online Experience
Some sites are particularly pleasant to use, in both superficial and substantive ways: Hipmunk's graphic displays of flights and layovers; Kayak's input simplicity; Momondo's clear presentation of great information about options. Losers here were Cheapoair, for frequently kicking me off to a results page before I had completed my search (I must have continuously hit some shortcut key accidentally, but it didn't happen anywhere else) and Travelocity, which has an unpleasant interface. One strike against Momondo: I was often directed to European booking sites, which charged me in euros, forcing me to seek out conversion rates and making me nervous about whether my own card would give me the same rate. (Some cards, though not mine, also charge for international transactions.)
Education Travel,education travel programs,education travel tours,educational field trips,Educational travel programs,Peace Works Travel,Peace Works Travel Upcoming Trips