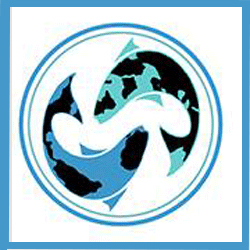 Thursday, November 29, 2018
U.S.-Mexico Border Dispatches: What Can We Learn as Educators?
People-to-People Connections with a Migrant Woman in Tijuana

"Siempre quise estudiar." I always wanted to study, my friend K. tells me. Such a simple desire resonates with me as a teacher and as a learner. Yet it originates from a human being who finds her circumstances in stark contrast to that earnest wish against a complicated backdrop of disruptive, violent and terrifying experiences. She made it to third grade, but had to leave school for economic reasons. She always wanted to be a doctor. "Since I was little, I have always worked, but what I earn is not enough. Sometimes I have just enough for food." I don't know much else about the intervening years, just that she got married a couple of weeks ago at the binational Friendship Park on the Tijuana side of the U.S. – Mexico border which is how we connected. Another friend who was fortunate enough to witness her wedding put us in touch.
K. hails from a small town near San Pedro Sula, Honduras. She tells me they murdered her family. "Solo falto yo." In English, this can mean both I'm the only one left and I'm the only one missing. Faltar is the verb you use when someone is absent from school that day or when someone lacks a necessity. I just met K., but her "solo falto yo" haunts me. K. thinks the perpetrators who killed her family were gang members, but doesn't know for sure. I ask her if she thinks the U.S. bears some responsibility for the political mess and widespread violence in Honduras. "That's why we're living such terrible days," she replies.
I tell K. my grandparents immigrated from Mexico, that they worked all their lives. Thanks to their sacrifices, I was able to study and to make a future for myself and my family. I ask K. if she is granted asylum, what does she dream about doing? Does she have family here? What kinds of plans will she make?
She sends me an article with a photograph of a woman lying face up, dead on the sidewalk, after an unknown assailant shot her twice. She was a 49-year-old housewife. She was K.'s mother. K. says she's been waiting for her number to be called at Customs and Border Patrol, so her claim for asylum can be heard. She just got word it will be tomorrow, Thursday, Nov. 29.
The last item K. shares with me is news footage of protesters of all ages and walks of life demonstrating in Tegucigalpa two days ago. Marchers lament widespread violence, the influence of the drug trade, corruption among government officials. The newscaster decries education and healthcare systems in crisis. Most are in the streets to protest what they claim is the now-year-old fraudulent election of the current Honduran president, Juan Orlando Hernandez. As I watch the video, I see the Facebook feed furiously scrolling comments reacting to the images. Most of them include: "Fuera JOH" (JOH Out).
Opportunities for Students to Understand How We Are Globally Interconnected
It's hard not to feel helpless at the onslaught of border-related news and the sheer number of people with stories similar to K.'s who are congregating in Tijuana, waiting. I can only guess what that kind of "credible fear" must be like. The right to seek asylum is not some kind of misguided reward for poor, brown people. It is a right guaranteed by international and U.S. law to protect human beings fleeing for their lives. It is a right we as Americans must defend if we want to continue to live in a democracy.
Just last month, I listened to a Customs and Border Patrol officer delineate the history of the border patrol, its current relationship to ICE and the Department of Homeland Security, its role in securing U.S. borders. I saw photographs of tunnels discovered by agents, tunnels they told me were used to smuggle people and narcotics into the United States. I rode in the back of a Customs and Border Patrol van touring "no man's land," the sliver of dusty land that separates the edges of San Diego from the beachfront malecón of Tijuana, where the partition reaches into the sea. How strange and unlucky that K. has waited for weeks to meet with one of these officers representing my country. If she is lucky, she will be detained and held in a privately-run prison until her claim for asylum can be heard, and could still be deported. If she is not, she will have to make her way in Tijuana or somewhere yet unknown without her family. The more I think about it, the more I am convinced that it really is a question of luck. None of us chooses the geography of where we were born. It amounts to a happy accident for few, and a cruel lottery for many others. Though I could never fully comprehend the enormity of K.'s experiences, something I can do is listen to her, empathize with her and amplify her concerns as I understand them. I choose to bear witness to K.'s story, to support immigrants in my local community, to stay informed about Border-related issues, to contact my representatives to let them know I care about immigration, to educate other teachers and students about the effects of U.S. immigration policy from a firsthand perspective.
Immigration News Update
To that end, here is what I learned today. Over 7,000 migrants, mostly from Central America and many fleeing violence, have gathered in Tijuana to seek asylum in the U.S. Asylum-seekers are assigned a number. Between 40-100 asylum-seekers are processed by Customs and Border Patrol each day. Some have waited over a month and a half to meet with CBP officials.
The mayor of Tijuana, Juan Manuel Gastelum, has declared a humanitarian crisis and has requested aid from both the United Nations and the federal government in Mexico City.
The mayor of San Diego, Kevin Faulconer, in an interview yesterday with NPR reporter Lily Jamali from Washington, D.C., emphasized the importance of cross-border trade: "Our relationship with Mexico is an incredibly important one. It's a competitive advantage for us, and it's a story of success that it's important for me to not only tell that in Washington, D.C., but in Mexico City and why that relationship between San Diego and Tijuana is incredibly powerful and incredibly positive."
"Everyone wants a clean, secure and efficient border…our economies are linked. In San Diego, we often talk about not just two cities, but one region. When you talk about our supply chains that are in the billions…In the San Diego region, alone, we have 100,000 jobs that are dependent upon trade with Mexico and getting across that border safely and securely, so that is incredibly important to us in San Diego and to our economy."
The fact is, now is not the time to let fear eclipse hope. Bearing witness to so much suffering and taking action is neither easy nor comfortable, but if this charge to teach ourselves and our students about the urgent nature and real-life consequences of a broken immigration system is not taken up by educators, who will help to resolve these challenging issues? People like my friend K. will not simply disappear. Their knocking will grow louder, and as global citizens, we are responsible to answer for political and economic circumstances our country has in part helped to create.
The Value of Experiential Education and Why Educational Travel Matters
I embrace the value of an experiential education to see border conditions firsthand, to visit and volunteer to work with migrant-focused NGOs. I think it's more important than ever to build on these kinds of experiences in the classroom in relation to studying civil rights and labor issues, immigration history or acquiring foreign language skills by reaching out to migrant organizations, that teachers encourage students to communicate with their representatives on immigration, and to act locally to support migrants within their own community.
Joy Elizondo
Middle School/High School Spanish Teacher
Peace Works Travel